Summary: Daughter of a movie star/TV actress, fashionista, model and actress herself.
Naomi Mitchell
Owned by: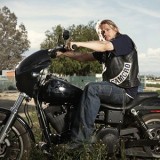 LadyPyra
Gender: Female
Age: 17
Group: Juniors
Game: High School Angst
Grade(students)
12
Physical Appearance
Naomi has curly blonde hair that frames her heart shape face with it big brown eyes. Usually she looks happy though can become icy at times. Some say she looks like she has came off of a cover of a magazine. And in some sense she has.
Personality and interests
Naomi is quite bubbly once you get to know her. Some call her the ice queen, others, just a poor talentless actress. She is actually scheduled for her own series which could start during the year using the school as a setting. This is her life, and nothing will change.
she values friendship above all and is loyal to her friends the most. Nothing will make her change no matter what.
History
Naomi is the only daughter of Juliette Mitchell, yes, that Juliette. Like her Mom Naomi has been in frotn of the camera since she was born, well technically even before, in a womb, and even some actually ultrasounds. She's grown up in front of the camera and it wasn't till she got older she learned what it took then to get a role you wanted. She became a victim of the casting couch at thirteen and since seems they all want that.
Her favorite role at first turned disastrous when her co-star didn't feel the same way and call her a freak for admitting she liked girls. It devastated her to no end and it was why she wasn't her best in the role. It flopped and since, gays and lesbians have hated her for it. Of course, the other one, gets credit despite being a total homophobe.
The only joy lately Naomi gets is going back to Skyler, and that was coming to an end. She was entering her senior year, and most likely she wouldn't be in college. Though she wants to, and perhaps give it up. She's looking into being a councilor and would love to attend Skyler's University. But she knows her mom will want her to stay in show biz. Even though Naomi was beginning to hate it. At least at Skyler, she could be in stage productions.
Extracurriculature Activities/Clubs
Drama club, gymnastics, fashion club, cheerleading, choir
---
This character is owned by: LadyPyra
Character questions
Recent Activity
Mentioned in the post
New Home
Nov 11, 2018, 12:49pm
Updated character profile
Nov 11, 2018, 12:26pm
Mentioned in the post
New
Jul 22, 2018, 9:20am
Mentioned in the post
Pressure
Jul 8, 2018, 2:06pm