Summary: The youngest daughter of the Lorenzo clan. A huge flirt who was sent to the school to calm her down
Alexa Lorenzo
Owned by: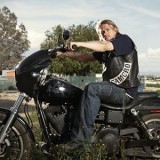 LadyPyra
Gender: Female
Age: 15
Group: Freshman
Game: High School Angst
Grade(students)
9(should be ten)
Physical Appearance
Alexa is a averaged sized blond who always either has a smile on her face or a wicked gleam in her eye. She hates the uniform of the school and wants to get a petition going to change it but knows this is a fact of schools like this.
Personality and interests
A total flirt with a heart of gold. For some reason she comes off as the one to go to for gossip which is the part of the paper she usually gets. Truthfully she has a writer's passion.
She really wants to earn her dad's recognition for something as the man often claims she is not his, feeling she is the old butler's. She is loyal to her family and protects the name even when what is being said is spot on.
She will do anything for her friends and family, often getting in trouble due to it.
History
Alexa is fond of saying when she swas born and was spanked she didn't cry, but smile. And knowing the family, it may be accurate. Growing up she often heard from her dad how he didn't think Alexa was his. Despite her looking like her sister, and the trademark Lorenzo blonde hair. He should know that came from his side as all the kids except Cam had it. Oh, and Janet, but well that was different as her dad had darker hair.
As she got older, Alexa began developing a total wild side, becoming a total flirt. It's often lead to some thinking she's of course not a virgin, but this isn't so. She's made out plenty, but that one act, she really wants one to love her first. But it has led her parents to enrolling her in Skyler. They also tried with Janet but for some reason, nothing. The straight A student, rejected, the hopefully C average, in. Money talks as they say. Dad must've donated a lot.
Extracurriculature Activities/Clubs
School paper, cheerleading(I hope), drama club(as a writer)
---
This character is owned by: LadyPyra
Character questions
Recent Activity
Mentioned in the post
Cute
Jul 2, 2018, 2:04am