Deleted character
This is an old character & has been deleted.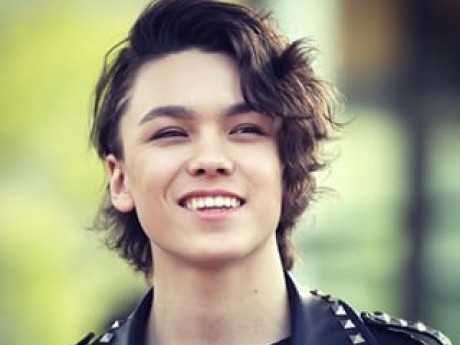 Summary: The kind who just wants to make the best of his years and decisions
Preston Greer
Gender: Male
Age: 15
Group: Freshman
Game: High School Angst
Grade(students)
9th - First Year
Class Taught(teachers)
Not A Teacher
Physical Appearance
5'9''
Wavy Brown Hair
Brown eyes
Pale skin
Amazing smile
His body is an average type of fit but his arms are nicely sculpted
Personality and interests
Despite his taste for leather jackets and messy hair, Preston is nowhere near a bad boy. In fact, he's just a sweetheart. He's typically positive, respectful to others, and has a nice sense of humor (he likes dad jokes), though he knows when to take things seriously. He doesn't cuss and doesn't shoot for the physical aspect of relationships.
Sometimes he comes off as awkward when meeting people at first, not because he doesn't like people just because he's not too confident in his social abilities but uses them anyway. Because he is very kind natured, he usually refrains from standing up to people and acting brave. He's always there to talk with and really enjoys one on one conversation. After some time of dealing with it he's become almost immune to insults, slander, and light violence. But there's moments when enough is enough and he wants to crawl out of his shell and do something. Whether he will act on that is the real mystery.
He has a very happy vibe to him that really just fills in for the awkward or uncomfortable situation. Makes a good impression so to speak. He really appreciates compliments as it makes him more confident with outgoing interactions. Also so he can doubt himself less.
He's never been big on dating but isn't against it. His ideal girl is someone who respects herself/others, outspoken, and one who puts effort into having a good future. The idea of dating at all makes him nervous but is still very polite to girls even if he is uninterested. He doesn't like seeing them mistreated or anyone for that matter.
Preston's biggest interest is music; he can play both acoustic and electric guitars as well as sing. He learned both skills growing up, his father was a rock musician which was the genre he was raised on. Beside that literature is his favorite subject to study. As a sport he's only a fan of archery, and weightlifting, familiar with them both. He likes drama but he's never tried it out. Nonetheless he thinks it's one of the best things for students to get into. Sadly, it's like a dying breed to most.
For the fun things, he literally owns the same jacket but in three different colors of leather and he really likes turtles. A lot.
History
He was raised by a single father, Claude, who'd inherited a lot from the passing of Preston's wealthy grandmother. Claude always doubted the public school systems and found the one he'd enrolled his son Preston in to be a toxic environment upon closer inspection. Finally the last straw was pulled. After the eighth grader came home with a black eye he was removed and with the money the family received sent off to Skylar Preparatory Academy in hopes of a better environment than the last. After buying a house and the basic necessities, Claude put the money away before providing his son with some extra while he was away.
Two students at his old school were prompted to gang up on Preston after he angrily told a popular girl off. After a long two years of liking Preston, she began to use bullying to pressure him into dating her. He never did no matter how many times he was insulted, threatened, or jabbed with sharp pencils. And he snapped after a year of both her brothers and her tormenting him, all for different reasons yet all were just bullies.
After she put on a show about how he "broke her heart" and forced a sob here and there just to finish off the act. The comments reached both of her brothers resulting in them finding Preston after school, and when Preston talked back in defense of how they treated him, a black eye and a broken rib were rewarded. A threat even. It's obvious why he doesn't like confrontations or taking a stand almost at all anymore. He hates feeling like a bystander and feels heavy guilt if he is one.
Extracurriculature Activities/Clubs
None Currently
---
This character is not owned by anyone. You can adopt them if you become a member of this game.
Character questions
Recent Activity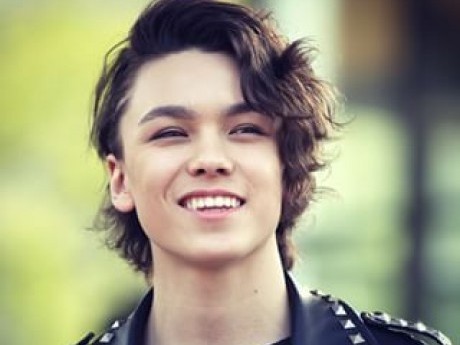 Updated character profile
Jun 26, 2018, 12:19pm
Updated character profile
Jun 26, 2018, 11:27am
Updated character profile
Jun 26, 2018, 7:38am