Summary: The head cheerleader, and a mean spirit
Rita Molini
Owned by: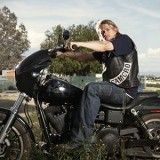 LadyPyra
Gender: Female
Age: 18
Group: Seniors
Game: High School Angst
Grade(students)
12
Physical Appearance
Rita has medium length brown hair, and a charming face with doe brown eyes. She ususally has a wicked gleam in her eye and a even wickeder smile. She is of average build and height.
Personality and interests
A sharp wit, a sharp tongue, not caring what happens to her. She can be nice, if she wants to,but most often she is a bit wicked to people. She doesn't care what gets in her way either, to get what she wants.
To be the best is her only interest, and guys,. School is of little importance,and is only a stepping stone on her way to greatness.
History
Rita comes from a family who has connections to organized crime. Though Rita has been kept far from it, she still knows the business and has helped a few times when dady wasn't aware. Using what God gave her in her body.
At school she is a beast, and was jealous when she didn't get the head cheer spot. That was until Abby had to step down, now Rita was the head cheerleader, and no one will take it from her. Be ashame if they trid really. Might be more injuries if they tried.
Extracurriculature Activities/Clubs
Head Cheerleader, nothing else matters
---
This character is owned by: LadyPyra
Character questions
Recent Activity