Deleted character
This is an old character & has been deleted.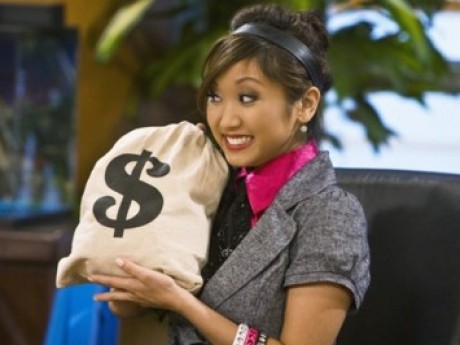 Summary: A cute airhead heiress making a third attempt at 9th grade
Londyn Lipton
Owned by: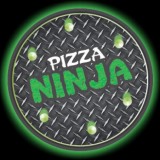 Jaxx
Gender: Female
Age: 17
Group: Freshman
Game: High School Angst
Grade(students)
9th again?
She has the IQ of a glass of milk and is a poor symbol for hard working women.
Class Taught(teachers)
Not a teacher and barley a student
Physical Appearance
See pic
Nick Names: The Hyper Princess, Londy, Lon, Airhead Heiress, Princess Peanut
Height: 5 ft 2 in or 157 cm
Weight: 51 kg or 112.5 pounds
Build: Slim
Eyes: Brown
Hair: Black and Long
Londyn cares about her appearance and tries very hard to wear clothes which are considered beautiful and trendy, which consists largely of designer clothes. Her motto is wear it a day, throw it away. Because of her constant need to wear the newest thing, she has several locations that house her clothes, including storage warehouses. Sadly she hates school uniforms since they lack in fashion.
Personality and interests
Londyn has a very unique personality. She is selfish most of the time, but often chooses to be more heartwarming and kind, particularly to her closer friends. Growing up with money running in her family and being spoiled rotten, Londyn can be very greedy, even to the point where she can receive thousands of dollars or bars of gold for her allowance. She can be very critical, and often makes fun of people with poor fashion taste. However, this greed and selfishness was the result of the lack of a true parent. On Londyn's 13th Christmas, her father failed to show up at the Hotel Lipton after his promise to her to appear. This failure to appear at the hotel made Londyn change from her nicer self to a meaner side. She also lacks a true mother in her life, and according to Londyn, her father has been married eight times, though likely not counting any marriages before she was born. Londyn's work ethic is sorely lacking. She disregards school and prefers to take credit for others' work, and hates doing work, even if she's getting paid. She does absolutely everything to get out of chores, classes, and her various jobs farmed out to others for money. She has no problems buying her grades and prefers to have fun instead. Sadly this type of thinking has caused her to fail the 9th grade twice.
History
Londyn was born to Winston Lipton and his 3rd wife Li. Her mother is a Thai-American and her father is Caucasian. Londyn switched a lot between her birth mother and her father, and never really had any quality family time with them. Since she was a young child, Londyn has always worn designer clothing including designer diapers, made by Arturo Vitali. She has a lot of interest in fashion. Londyn looked up to her father, but he never was really there for her. When she moved into the Lipton Hotel at 11, she was taken care of by the manager and she developed a very great bond with him throughout her life. Sadly she was kicked out of her last prep school for being to dumb to teach and skipping class to go shopping. So after a hefty donation she enrolled in Skylar High School in hopes they will just pass her out of pity.
Education
As a stereotype of a rich heiress, Londyn, most of the time, is as sharp as a spoon, though her exact intelligence seems to vary between days. Sadly she actually gets smarter when drunk. She got kicked out of every private school in Massachusetts, New York and Virginia, so she was set up to attend Skylar High. But like in her old schools, she does not perform well academically, and has apparently been held back since she barely attends class with students younger than her. Half the time its a hassle to get her up to attend class since she is stubborn and won't get out of bed till 10 am. In addition, Londyn can barely read or write or do math, due to this life of academic failure and neglect. Sadly she is not aware of a monetary incriminates below a $100 bill, much less how to use a vending machine that doesn't take plastic cards. Londyn has shown signs of great hidden intellect, though ironically she hates to do anything with it unless under the influence of alcohol which oddly makes her smarter. She is great at calligraphy, though she vowed never to use it again when she got her phone away, and is an excellent chess player, but finds the game boring. She is also shown to have great craftsmanship, after fixing the broken ship in the bottle for the manager. It seems that she does not have a lack of intelligence so much as a lack of effort to learn.
Extracurriculature Activities/Clubs
Fashion/ Shopping Club even if she is alone
---
This character is owned by: Jaxx
Character questions
Recent Activity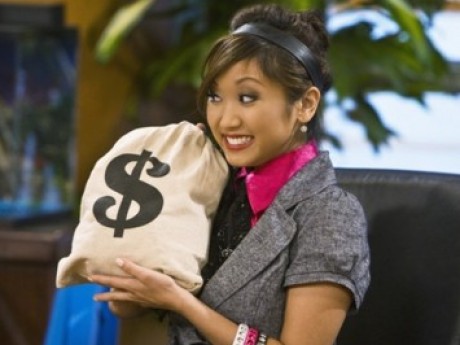 Mentioned in the post
New
Jul 22, 2018, 9:20am
Mentioned in the post
Pressure
Jul 8, 2018, 2:06pm
Mentioned in the post
Money girl
Jul 7, 2018, 2:36am
Mentioned in the post
Yey Me!
Jul 6, 2018, 12:03am
Updated character profile
Jul 2, 2018, 11:20pm
Updated character profile
Jun 27, 2018, 4:57pm
Updated character profile
Jun 27, 2018, 1:46am