Deleted character
This is an old character & has been deleted.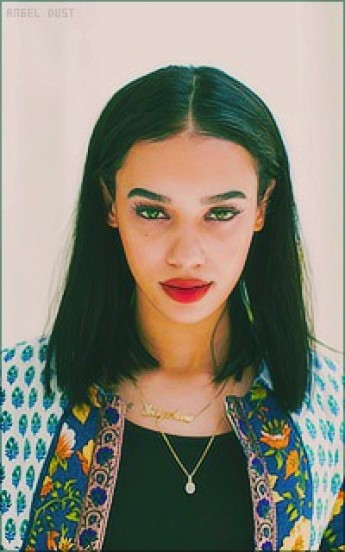 Summary: Doubtful girl with daddy issues
Lola Forbes
Gender: Female
Age: 16
Group: Sophomores
Game: High School Angst
Grade(students)
10th - Second Year
Class Taught(teachers)
Not a Teacher
Physical Appearance
5'5''
Straight black hair that by the end of the day usually shifts back into its natural curly state
Cat-like green eyes
Full lips
Pretty thin for her age but has a large bust
Personality and interests
Lola is heavily interested in and is excelling at mathematics and sciences. She is easily annoyed but keeps a friendly demeanor and wants to be kind to everyone who will reciprocate even if she's not that energetic. Her appearance and rep as a popular gives her a crass impression to most but underneath is fairly intelligent. She believes otherwise and would rather follow in the clueless assumption because it blends her into the crowd. Her teachers don't understand why she doubts herself or her ideas, nor does Autumn.
Autumn Sangha is her best friend and was her freshman year roommate. Lola eats with the cheerleaders at lunch but on Wednesdays she hangs out in the music room with her friend. She is very careful about keeping a positive reputation because one slip up can ruin you. She knows her bisexuality wouldn't do much damage but knowing how cruel people could be proved otherwise. That being said, she acts like the part of her doesn't exist simply because fear of rejection.
She is someone who craves the attention and companionship of others as she didn't receive as much as a child. This can paint her as a fool because she opens herself up so easily just to feel cared for and often doesn't use her better judgement. Very open to relationships and prefers dating than not, though regrets some of her past choices. She uses dancing and art to distract herself from her problems. She joined cheerleading to boost herself up in the ranks as well as do something similar to dance. Even then she's self conscious outside of cheer and knows she shouldn't be.
Lola still flaunts herself in an attempt to feel better.
She likes napping and bright colors.
History
Her father being a radiologist and her mother a famous gymnast, the Forbes were always rich. Despite having a happy exterior with their houses and cars, clothing galore, the couple was constantly fighting. Lola was almost ignored entirely and as a result has few morals. Her father was very hard on her and they often got into fights themselves. When they did pay attention it was to spoil the girl and sign her up for dance classes. The summer she was supposed to go into freshman year she developed an eating disorder due to mistreatment from the girls in her junior high over her appearance, but also to cope with seeing her parents' always bickering. She was put in the hospital after a collapse and failing to regain consciousness.
Being released just before the new school year began, her parents informed the nurse, health teacher, and counselor at Skyler to monitor her closely on doctor's orders, as well as other students for any signs of struggle. They still wish they'd loved her more when she needed it most and regret they didn't see things earlier. Her father started a campaign to raise awareness for mental illness following her enrollment.
She's taken up smoking to curb her appetite and does it more when she's distressed. The longer she feels alone the worse she treats herself and others. Lola eats more now but prefers to keep it on the low hence why she seems tired constantly.
Extracurriculature Activities/Clubs
Cheerleading, Art Club, hair/makeup artist and a set creator for Drama Club
---
This character is not owned by anyone. You can adopt them if you become a member of this game.
Character questions
Recent Activity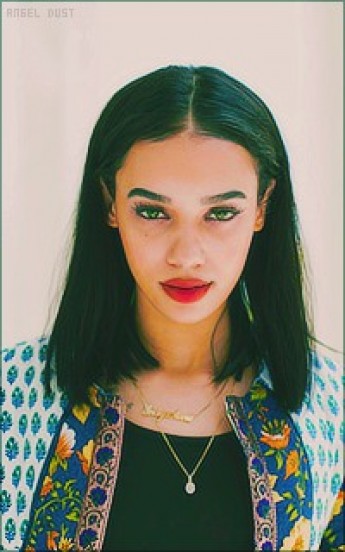 Mentioned in the post
Cooldowm
Jul 8, 2018, 5:54am
Mentioned in the post
Round Two
Jul 3, 2018, 7:06am
Updated character profile
Jun 28, 2018, 1:24am