Summary: A drug dealer specializing in performance enhancers
Joey P. Donato
Owned by: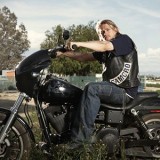 LadyPyra
Gender: Male
Age: 16
Group: NPCs
Game: High School Angst
Grade(students)
11
Physical Appearance
Joey is a bit on the shorter side for a guy only standing five five, and weighing roughly 150. He has medium length dark hair he usually keeps under a hat, brown eyes, and a smile that would make a used car salesman envious. Not very muscular, but wiry and has a nice tan.
Personality and interests
Joey is interested in making money, and pursuing the ladies. He's not as bad as his best frind Tommy though. He likes to show them a good time, and when it's time to fly solo again is mature on how to break up with them.
Overall he's a pretty nice guy, unless someone doesnt pay up, then he shows a rougher side that is usually backed by some goons.
History
Joey is the only son to crooked cop Joe Cassidy. When his father got in trouble and sent to prison his mother changed Joey's name to Donato to protect the boy. When his father got out, there were a lot of questions and it was best the boy not be asscoicated with it.
What his mom didn't know is Joey had already made it in with his father's group. It was through them he began selling narcotics, mostly performance enhancers. It was through this he met Tommy and the two became fast pals. It was well known JOey's sister liked Tommy, but well she is now in a Catholic School cause of it. No way would Joey ever let Tommy near her.
When he heard Tommy would be going to the Prep School Joey saw it as a chance to make some serious bread. Those type always needed a supplier, and Joey P. Donato would deliver, cause the P stood for Pharmacy.
Extracurriculature Activities/Clubs
Chemistry, track, swimming, basketball, soccer
---
This character is owned by: LadyPyra
Character questions
Recent Activity
Mentioned in the post
Trouble
Jul 5, 2018, 3:58pm