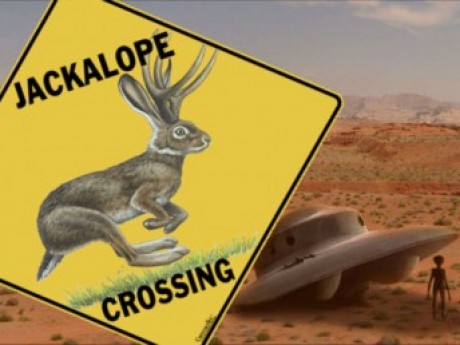 Description
In the middle of the Nevada desert, a few miles outside of Las Vegas, lies a humble little town called Jackalope Crossing. It's typically a pit stop on the road to sin, with many tourists passing to and from Vegas. Sometimes runoff scum from the big city ends up seeping into this quaint little community, causing all manner of ruckus. Some people say it has to do with the town being cursed, as an old legend says the town was built on cursed soil where a major stand-off took place back during the Wild West. Others claim aliens and government conspiracies are to blame for the strange goings on.
Yet, despite all that, many who call Jackalope Crossing home are just simple folk looking to live their lives quietly. It's just that nothing is ever that simple in life...
---
Latest story summary:
After a year more strange things begin happening in the town. A strange visitor prompts a reunion between Gus, Carson, and Rayne which leads to the revelation that aliens live among the townspeople, and that Carson's people plot to wipe mankind out. Meanwhile, Freddy Falcone is on the hunt for the man who killed his friend and boss, Johnny Castagnacci. And disgraced officer Newport and Isobel investigate UFO's.
Posted by: Avenuewriter on Dec 2, 2018, 12:56am
---
Story Posts
On the Run II
Dec 16, 2018, 7:39pm by mdman
Carson allowed her self to be moved but didnt drop the shield. Rayne followed and moved with them. As gus caught up. Seeing they were having trouble starting the van carson olaced her han ...
Showing 4 out of 156 posts
---
Post Summary
| | Jan | Feb | Mar | Apr | May | Jun | Jul | Aug | Sep | Oct | Nov | Dec |
| --- | --- | --- | --- | --- | --- | --- | --- | --- | --- | --- | --- | --- |
| 2018 | | | | | | 44 | 19 | 9 | 2 | 3 | 31 | 48 |
---
Moderators
Avenuewriter
Members
There are 6 members in this game
Pending Members
There are no pending members in this game