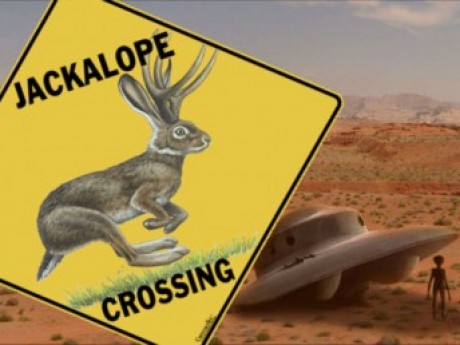 Description
In the middle of the Nevada desert, a few miles outside of Las Vegas, lies a humble little town called Jackalope Crossing. It's typically a pit stop on the road to sin, with many tourists passing to and from Vegas. Sometimes runoff scum from the big city ends up seeping into this quaint little community, causing all manner of ruckus. Some people say it has to do with the town being cursed, as an old legend says the town was built on cursed soil where a major stand-off took place back during the Wild West. Others claim aliens and government conspiracies are to blame for the strange goings on.
Yet, despite all that, many who call Jackalope Crossing home are just simple folk looking to live their lives quietly. It's just that nothing is ever that simple in life...
---
Latest story summary:
Earth is saved and The Jackalope Crew have earned some well deserved R & R. However, in the wake of the defeat of the Kakabel and the introduction of Earth onto the cosmic stage new forces have turned their attention to our little blue world and the town in particular...
Posted by: Avenuewriter on Jan 21, 2019, 8:33am
---
Story Posts
The Temptations
Jan 23, 2019, 4:08am by mdman
Allison stared at Jackson blankly. She was shocked by his offer, yet was intrigued. She stammered "I... I... I... I don't even know what to say. I mean... shit. Just like that? I mean, do ...
Showing 4 out of 232 posts
---
Post Summary
| | Jan | Feb | Mar | Apr | May | Jun | Jul | Aug | Sep | Oct | Nov | Dec |
| --- | --- | --- | --- | --- | --- | --- | --- | --- | --- | --- | --- | --- |
| 2018 | | | | | | 44 | 19 | 9 | 2 | 3 | 31 | 68 |
| 2019 | 56 | | | | | | | | | | | |
---
Moderators
Avenuewriter
Members
There are 5 members in this game
Pending Members
There are no pending members in this game