Summary: Head of The Castagnacci Crime Family
Johnny Castagnacci
Owned by: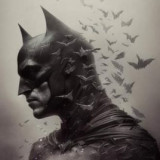 Avenuewriter
Gender: Male
Age: 65
Group: Deceased
Game: Jackalope Crossing
Occupation
Head of the Castagnacci Crime Family
Physical Appearance
Tall and rather muscular for his age with numerous tattoos. Dark hair that's beginning to go gray.
Personality and Interests
While many would assume he's nothing but a dumb thug due to his outward appearance, Johnny is actually very intelligent and well spoken. He projects the aura of a man who is very comfortable with his surroundings, especially in a room full of rival gang members.
While those closest to him think he's calm and collected, in the rare instances someone does piss him off he shows no mercy.
He's a man of principles and operates by his own moral code. He fancies himself a businessman. His game is money laundering, illegal gambling, and prostitution. He refuses to let his syndicate get into drug running, seeing it as "below him."
History
Johnny was born and raised in New York and started out as a boxer until he was hired by a crime boss to be an enforcer. He conducted work on both the East and West coast for many years. He eventually decided to strike out on his own and forged a major criminal empire in Las Vegas, wiping out or assimilating many competing gangs and syndicates.
Today, his family runs the Castagnacci Crime Syndicate, which he oversees. He has two sons who help run the family business, Nate and Milo.
He was killed by Simon at his son's furneral.
Favorite Sayings
"Blood is thick, but blood can turn like anyone else."
---
This character is owned by: Avenuewriter
Character questions
Recent Activity
Updated character profile
Nov 15, 2018, 2:51pm
Mentioned in the post
Gone
Oct 14, 2018, 7:27pm
Mentioned in the post
Morning
Jul 11, 2018, 6:17pm
Updated character profile
Jun 10, 2018, 8:32pm