Summary: The Last of the Kakabel
Marcinoma
Owned by: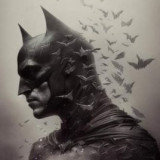 Avenuewriter
Gender: Male
Age: Not Important
Group: Entities
Game: Jackalope Crossing
Occupation
The Last of The Kakabel
Herald of Doom
Giant Fucking Asshole
Physical Appearance
Inhabits the body of a young man with dark hair and facial hair.
Personality and Interests
When alive Nate was a young, exuberant, man with a passion for life who cared for his family and their business. When not doing work for his father he would be out with his friends hiking or skiing.
However, all that remains of this young man is an empty husk now inhabited by a Marcinoma, the last Kakabel.
History
The youngest Castagnacci son, Nate was somewhat favored by his mother as a child, which put a strain on his relationship with his older brother Milo. Even so, Nate was always loyal to his family, and worked in his father's business at an early age.
He often conducted business in Jackalope Crossing with the Vaughans, which is how he met Isobel. The two started dating and were a bit of an item until Nate was killed by the Kakabel when they were testing out their superweapon.
The entity that now inhabits his form is known as Marcinoma, or Mar, the Last Surviving Kakabel, and the one instrumental in the plan to wipe out humanity. He survived Carson's genocide by transferring his consciousness into a flash clone of Nate Castagnacci with abilities similar to a Mr. White. He also retains some Kakabel abilities.
Favorite Sayings
"The toll comes due."
---
This character is owned by: Avenuewriter
Character questions
Recent Activity
Updated character profile
Oct 17, 2019, 3:48pm
Updated character profile
Oct 16, 2019, 12:15am