Summary: Jack's blue slime in the appearance of a cute girl.
Lily the large Blue Slime
Owned by: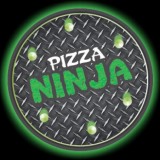 Jaxx
Gender: Androgenous
Age: ???
Group: Tamed Monsters
Game: Wrong Turn
Nationality/Race
Large Blue Slime
Job/Skill
Tamed Monster
Large Blue Slime:
Shape Shift/Mimic of what it eats
Absorb memories of what it eats
Absorb abilities of what it eats
Water magic - Healing, Water cannon, gained from small Water Elemental
Ice Magic- Ice Bullets, gained from small Ice Elemental
Lifestyle Magic - Light fire, dry clothes, fill a water bucket, dig a hole, Gained from April
Scan Area Magic - gained from Jill
Cheat Skill (only 1)
Tamed Monster
Physical Appearance
Large blue gel sphere 6'x6'
Can take the form of April 5'5"
Personality and interests
Very calm and loyal to Jack. She is attached emotionally to Jack and believes she cares deeply for him due to the memories of April.
History
Lily grew up a small blue slime and over the years she discovered if she ate the remains of the dead animals she got smarter and some skills on top of getting bigger. Luckily she managed to get stronger and eventually met Jack who somehow summoned her with his Monster Tamer powers. Now she follows him everywhere and cares deeply for him.
Favourite Sayings
Master please let me help.
---
This character is owned by: Jaxx
Character questions
Recent Activity
Mentioned in the post
End Game?
Jul 2, 2018, 3:59pm
Mentioned in the post
Negotiate
Jun 25, 2018, 8:07pm
Mentioned in the post
Camping
Jun 22, 2018, 9:58am
Mentioned in the post
My story
Jun 19, 2018, 3:28pm
Mentioned in the post
Storytime?
Jun 19, 2018, 2:59pm
Updated character profile
Jun 18, 2018, 7:47pm
Updated character profile
Jun 18, 2018, 7:37pm
Updated character profile
Jun 17, 2018, 9:09pm
Updated character profile
Jun 17, 2018, 8:07pm
Updated character profile
Jun 17, 2018, 8:05pm
Updated character profile
Jun 17, 2018, 7:55pm
Updated character profile
Jun 17, 2018, 7:54pm