Summary: An older manically depressed Astromech robot
B.O.B. BiO-sanitation Battalion
Owned by: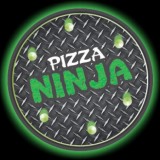 Jaxx
Gender: Male
Age: Old
Group: Rebels
Game: Star Wars the story continues
Job/Skill
Sanitation/Repair droid
Weapons: Lasers/Stun
Tools: Welder, 4 extended claws, sensors, several probes/spikes
Movement: Hover mode, slide mode
Rank/Title
Astromech repair Droid
Assigned to the Rebel alliance long ago, but shot up and abandoned during an Imperial raid.
Physical Appearance
Small robot 2 feet 6 inches tall, elderly, male accent, beaten up by other droids and seen as useless relic.
Personality and interests
He is depressed and annoyed when he has to do anything, but does it anyway. He sound like a manic depressant droid who finds life without fun. He suffers from GPP Genuine People Personalities software. Due to many complaints from clients they stopped selling them during the clone wars.
(Sounds like this)
https://www.youtube.com/watch?v=Eh-W8QDVA9s
History
B.O.B. was the last one of his type to be still around and from the Clone Wars. BOB was an Alliance Astromech Sanitation droid, but was shot up cleaning the bathroom by Imperial forces when attacked unguarded. After several decades he was found and fixed up by the Jawas to sell off. He had been abused and bullied by the other robots, calling him an old "freak." He suffered a lot of severe damage from being beaten up a lot during his stay with the Jawas. He Is pondering escape but is to depressed to try it.
Favourite Sayings
I think you ought to know I'm feeling very depressed.
I have a million ideas. They all point to certain death.
I could calculate your chance of survival, but you won't like it.
You can blame the Sirius Cybernetics Corporation for making androids with GPP…Genuine People Personalities. I'm a personality prototype. You can tell, can't you…?
I got very bored and depressed, so I went and plugged myself into its external computer feed. I talked to the computer at great length and explained my view of the universe to it. Then it committed suicide.
Favourite food
Power
---
This character is owned by: Jaxx
Character questions
Recent Activity
Mentioned in the post
Lesson 1
Oct 6, 2018, 7:08pm
Mentioned in the post
Poof!
Oct 4, 2018, 8:26pm
Updated character profile
Jul 12, 2018, 10:59am
Updated character profile
Jul 11, 2018, 6:11pm
Updated character profile
Jul 11, 2018, 4:30pm