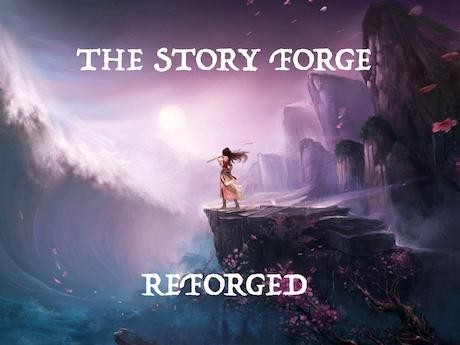 Description
CURRENT ROUND:
Judge: WinterOak
Subject: Halloween (no prompt)
Deadline: 31st of October
_____________________
PREVIOUS ROUND:
Winner: WinterOak
Judge: LargeHobbit
Subject: Sidekicks (no prompt)
Deadline: 28th of September
___________________________
Welcome to the Story Forge: Reforged!
The Story Forge serves a dual function. It is the home of a newly rebooted short story competition, based in part on the Quote of the Month competition run by Nim over on Ongoing Worlds Community, as well as the WritingPrompts subreddit. It is also the place to workshop any short stories you are writing. Looking for feedback? Stuck on a story beat? This is the place to be!
These are the rules for the story competition:
- The Judge sets a deadline for the current round to end, a minimum of 2 weeks, a maximum of 4
- The Judge sets a title for the round and a writing prompt, a single-line outline or starting point for a story the participants must use in their entry
- Any submitted story must fit in a single post! There is no minimum length, unless the Judge explicitly sets one.
- Any post submitted after the deadline ends will not be eligible to win the round!
- The Judge picks the winner, who will receive a shiny new Ongoing Worlds trophy!
- The winner becomes the Judge for the next round! If the winner is unable to fulfil this duty, they have the responsibility to find a new Judge in their stead.
Use the title of the current round in your post title to make it clear that your post is an entry in the competition!
If you have a post that is not a competition entry, please mark the post OOC to make it easier on the judges!
The current round prompt and title will always be at the top of the description and the summary.
Happy writing!
- GardensTale
---
Latest story summary:
Welcome on board Tigersroar13. We are between rounds at the moment but feel free to add any short stories etc to the board in the mean time.
Posted by: Largehobbit on Sep 9, 2019, 5:35pm
---
Story Posts
Story Forge Theme for October - LAST CALLS
Oct 20, 2019, 10:03am by Winteroak
Reminder for everyone that this month's competition is still open. Since we are in October I thought we should make this month's theme something a bit more conventional... The theme fo ...
Showing 4 out of 140 posts
---
Post Summary
---
Game Information
Created by : Largehobbit
Category : Adventure
Number of characters : 23
Number of posts : 140
Created : Jul 9, 2018