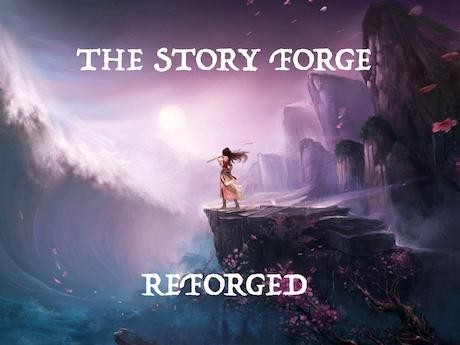 Description
Step up my friends and test your mettle at the Story Forge. Here you will be challenged to create scenes of adventure and intrigue, characters of depth and purpose and twists of plot and word to bring delight to the eyes and mind of your fellow readers.
Each fortnight a challenge will be set, a theme from which to draw your muse. Once the theme is given then the challenge will be open and you are invited to produce a short fiction of your choosing. Let your imaginations run wild, there are no rules or limitations as to what is contained within your entry.
For the brave amongst us I invite you to click the OOC button and allow others to comment on your work. And for those that comment a dire warning, be nice, be constructive and be sensitive to the fragile flower that is the ego of a creative mind. Criticism is invited but rude behaviour toward the work of others will be frowned upon with the mightiest of frowns.
See the Game Information Page for character creations notes and other resources.
---
Story Posts
OOC - The Honey Factory
Sep 17, 2018, 10:51pm by Largehobbit
Pooh was ready for his elevenses but being only a quarter past ten he could not help but feel impatient not to mention hungry. By half past ten the waiting had become too much for poor old P ...
Showing 4 out of 66 posts
---
Post Summary
| | Jan | Feb | Mar | Apr | May | Jun | Jul | Aug | Sep | Oct | Nov | Dec |
| --- | --- | --- | --- | --- | --- | --- | --- | --- | --- | --- | --- | --- |
| 2018 | | | | | | | 30 | 26 | 10 | | | |
---
Game Information
Created by : Largehobbit
Category : Adventure
Number of characters : 19
Number of posts : 66
Created : Jul 9, 2018
Moderators
Largehobbit
Members
There are 19 members in this game
Pending Members
There are no pending members in this game