Summary: Use me in your post to take the role of the wild denizens of the western plains.
Gnoll NPC
Owned by: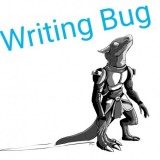 Writing Bug
Gender: Any
Age: Any
Group: Gnoll
Game: The Scale
Race/ Species
Gnoll
Job/ Trade, and Rank in Employment
Any job, hunters, warriors, caretakers...
Physical Appearance
Hyena-like and pretty darn ugly.
Personality, Skills and Interests
Wild savages, you thought that goblins were crazy...
Strengths
Pack tactics, great teamworking skills. Scary looking and fast.
Weaknesses
Dim-witted and weak when alone.
History
Depends on the Gnoll, they came from the western territories, which are prairies and hills. The only goal they have is to conquer the lands and eat all of its inhabitants.
Itemès always carried
Weapons, lizard-flesh jerky, backup weapon. Plus a third backup weapon.
Facts/ Other Notes (GM can add notes here)
-Free to use in any post.
- Are not compatable with other races.
-Don't like bright lights.
-Don't get a Gnoll wet.
-Never feed a Gnoll after midnight, no matter how much they beg.
---
This character is owned by: Writing Bug
Character questions
Recent Activity
Mentioned in the post
Cold Steel
Aug 21, 2018, 1:08am