Summary: I will plunge this puny world in a darkness so deep... it shall never see the light.
IT
Owned by: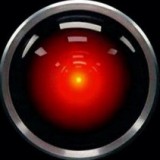 Zinthium
Gender: Male(ish)
Age: Unknown
Group: Darkening
Game: When Darkness Dawns
Lineage
None
Job/Skill
The Darkness
Rank/Title
God of Darkness
Physical Appearance
Constantly shifting shadow, never a solid form. Blazing red eyes.
Personality and interests
Plungingthe world into darkness and death and chaos.
History
Was one of the first gods, since his initial defeat he retreated into hiding, plotting, scheming, waiting for the right moment to strike.
And that moment has come.
Magic [if any]
The most powerful umbramancy possible. Can possess people (living or dead)
Weapons/Artifacts/Items
None. He has no need for them.
Allegiance
Himself.
---
This character is owned by: Zinthium
Character questions