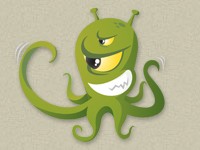 Summary: "Boom boom baby!"
Unnamed Currently
Owned by:
Krio4210
Gender: F
Age: 18
Group: Descendants
Game: When Darkness Dawns
Lineage
Descendant of Krio and Gino.
Job/Skill
i don't know enough about future Zenthium yet
Rank/Title
to be determined when i know job/skill
Physical Appearance
Obsidian-colored hair with a silver streak, pale skin, purple eyes,
Personality and interests
Just like Krio- rude, sarcastic, and more than a bit violent
History
Descendant of a shadow mage and the daughter of Kaos. Raised by the mages until she turned 15 and destroyed their home with her first show of other powers, in the form of an accidental volcanic eruption.
Magic [if any]
Shadow Mage like Gino was. Also has control of earth and fire, like Pyro and Terran. Partial to volcanoes.
Weapons/Artifacts/Items
Explosive rocks, magma spheres, i'll figure out more later
Allegiance
Herself
---
This character is owned by: Krio4210
Character questions