Summary: LEEEETTTSS GGGGEEEET IIIIIIIITT!!!
DaMasterT
Owned by: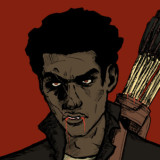 DaMasterT
Gender: Male
Age: 17
Group: Freund
Game: MoonBoard
Your Main Character
Dunno. I like Vapor from Fairy Tail, Horns from EoC, and Garand from BtR.
Moon-Game You Are In
All of em...mehhhh
..most of em.
Random Thought of the Day
Ah, the Titanus Crest, aka that big @ss "T" that I use as my profile picture. I created that symbol when I was 13, ya know.
What would you like to find here?
Updates on the goings-on within the Mooneye Universe!
Suggestions
I dunno. Keep it up, but don't overextend yourself.
---
This character is owned by: DaMasterT
Character questions