Summary: A tired man looking for a way out
Jack Slade
Owned by: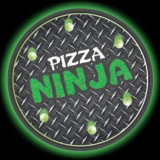 Jaxx
Gender: Male
Age: 27
Group: Cooks
Game: Stranded (Continued)
Nationality
American
Job/Skill
Officially a retired military Cook
Unofficially he is an ex Assassin/ex Recon Sniper
Rank/Title
Officially a retired military Cook
Unofficially he is an ex Assassin/ex Recon Sniper
Physical Appearance
He is a good looking guy with a strong build standing at 5'11"
Personality and interests
Jack acts like a nice guy in public but he is very untrusting towards others since his life has been on the line for the last four years.
History
Jack is a retired Marine Gunnery Sergeant who was born and raised in Houston, Texas. He is the son of State Trooper Earl Slade, a retired Marine First Sergeant and Medal of Honor recipient, and June Slade. Jack's father died seven years ago, but not before imparting an appreciation for firearms in his son, harnessing the natural Slade gift for firearms. His mother passed away a year later on.
Jack joins the Marines, forging a successful career as a Marine Sniper. Jack served three tours, working with Special Operations, and earned the nickname 'Shinobi' for his uncanny ability with a rifle. Despite official counts crediting him with 87 combat kills, in reality he has killed a total of 391 men, with his most notable success being a top secret engagement went bad and an enemy Army was closing on a lightly defended Special Forces Base. Jack and his spotter, Lance Corporal Donny Fenn, succeeded in delaying the battalion for two days until air support could arrive, and during the engagement Jack killed in excess of 80 enemy troops, only stopping when his ammunition ran out. Sadly after being set up by the CIA he went off the grid and became a pro assassin to both kill his pursuers and make some money at the same time. He was picky about who he killed and limited it to criminals. One of his hobbies was gourmet cooking since he didn't trust restaurants to not poison his food. After waking up from the crash he decided to hide his past as a precaution and claim to be a cook who retired from the military.
He was on his way to Fuji to kill a mob boss when the plane went down so he believes the plane went down because of him.
Items Carried
A suitcase with a cooking kit (gourmet spatulas, knives, spices..etc), small hidden compartment with 1 hunting knife, 6 small knives, 1 hidden 9mm glock 17 with 2 clips, clothes (beach ware, suits and misc)
---
This character is owned by: Jaxx
Character questions
Recent Activity
Updated character profile
Aug 18, 2018, 10:12am
Mentioned in the post
Recap
Aug 16, 2018, 6:21pm
Mentioned in the post
Jack
Aug 16, 2018, 11:54am
Updated character profile
Aug 16, 2018, 11:40am