Summary: I'm trying to catch some fish... What was I doing again?
Herb Wiseman
Owned by: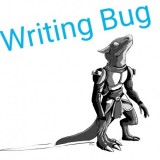 Writing Bug
Gender: Male
Age: Elder
Group: Misc
Game: Stranded (Continued)
Nationality
Born in, raised in, and lived his whole life in Chicago. This is the first time leaving the city.
Job/Skill
He doesn't have many skills for this kind of situation. He can tie knots, likes to go fishing, and gathering fruits and other resources. He is also good at explaining things to people, and guiding them around.
Rank/Title
Some people call him, Wisdom. Because of his old age and name.
Physical Appearance
He is a frail man, with a bushy beard and large eyebrows. Herb has a brown eyes and a lot of wrinkles.
Personality and interests
He is a kind, gentle soul, who likes sitting in a hammock and reading a good novel. He suffers from Alzheimers, and may forget where he is or what he's doing. He is a decent cook, and prefers to make his own meals, although this can be difficult for him. Even for his old age, his body is strong, and not as fragile as other people his age. He is fun, helpful, and only thinks about the positive side of situations. He likes staying in areas familiar to him, and is afraid of being left alone for long lengths of time.
History
Herb was born and raised in Chicago. He spent his life working as a tour-guide in a museum, and at one point helps design a few exhibits. But age caught up, and with his wife long dead, alzheimers appearing, and his son living a busy life, he felt it was best to find a new place to call home. Herb and his son paid for him to go to a retirement home in Fiji. This is how he ended up on the plane and you know the rest.
Items Carried
He has his walking cane, as well as his reading glasses, a journal to help him remember things, and some fishing hooks and line. Always wears his lucky hat, says it helps him catch more fish. He has a necklace with a velociraptor tooth on it.
---
This character is owned by: Writing Bug
Character questions
Recent Activity
Mentioned in the post
Free Stuff
Aug 18, 2018, 10:46am
Mentioned in the post
Recap
Aug 16, 2018, 6:21pm
Updated character profile
Aug 16, 2018, 3:40pm
Mentioned in the post
Jack
Aug 16, 2018, 11:54am