Summary: Zombie Stalkers are free for all players to use as they please.
Zombie - Stalker
Owned by: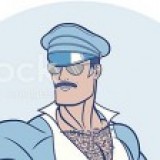 Drake64
Gender: Male or Female
Age: Any
Group: Undead
Game: The Infected Zone
Job/Skill
The Stalker is a faster, much more agile zombie variant. They are able to run faster than most humans, can leap several yards at a time, and can scale nearly vertical surfaces.
Rank/Title
N/A
Physical Appearance
Stalkers appear much more decomposed than their slower counterparts, the Walkers. How this imbeus them with such speed and agility is a mystery.
Personality and interests
Stalkers seem more aggressive than Walkers in their persuit of the living.
Backstory
Every Stalker was once a human. Beyond that, you can decide their history.
---
This character is owned by: Drake64
Character questions
Recent Activity
Mentioned in the post
Incoming!
Oct 4, 2018, 7:37pm