Summary: A horrible example of motherhood, monarchy and womanhood
Barnice (NPC)
Owned by: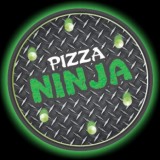 Jaxx
Gender: Female
Age: 35
Group: Dark Clown Empire
Game: Tripping The Rift
Nationality
Dark Clown Queen
Job/Skill/Ability
A Rich Clown Queen
Ability to drive any man to the point of suicide with her nagging
Rank/Title
A Rich Clown Queen and heir to the throne of the Dark Clown Empire
Wife of Darph Bobo
Physical Appearance
She is very unattractive, overweight, loud, annoying, overbearing and evil.
Personality and Interests
She is very unattractive, overweight, loud, annoying, overbearing and evil. She seems to take pleasure in the suffering of others. She is one of the few who can taunt Darph Bobo and live to tell the tale. She has also cheated on him repeatedly in the past but bobo just kills her love slaves and chews her out.
History
She grew up a miserable excuse for a person by her psychotic parents who hated her. Eventually her parents died of a mysterious accident and leaving her to be the Queen of the Dark Clown Empire. By an odd string of events her sister who was appreciated more by the public also died in a bizarre accident.
Barnice is the not-so-loving wife to Darph Bobo. While Bobo controls the entire Dark Clown Empire, she controls him through years of insults and sexual deprivation. If you were to meet Barnice is a bar, she'd be drinking white zinfandel wine. Barnice would be trying to pick up the insecure young guys and would make zero attempt to hide her wedding ring. Any guy will do, so long as he looks better then her husband.... easy enough. After two decades of driving all her suitors to suicide she ended up setting for Darph Bob, who was the only one who put up with her so he could become the Emperor. Barnice met Darph Bobo many years ago in a royal event. He was drunk and she looked attractive somehow, so he took her home that night. Bobo tired to avoid her after that, but when Barnice discovered that she was pregnant, the two had a shotgun wedding. Ever since their marriage, Bobo could do nothing right in her eyes. He only became Dark Clown Overlord to get her to shut-up about being a failure. And to escape her during the day! While Bobo was away during his Dark Clown duties, Barnice kept busy around the house by raising the kids and perpetually redecorating. She raised their two children, living by proxy through them both. More so through Babette whom she entered in beauty pageants since she age three. Barnice used the same negative reinforcement on Babette as she did her husband, constantly making Babette feel like she's not good enough and had to do more. If there's one reason why the Bobo family is so dysfunctional and screwed up, it's her.
She has two daughters, Babette (21) & Binkie (11) with Darph Bobo whom she tolerated. She was not to broken up about loosing Babette after Bobo wanted to marry her off to a hideous alien king for wealth and power. However Bobo has hired bounty hunters to find Babette and bring her back so he could force her into an arranged marriage.
Favourite Sayings
What did you just say?
You just married me for the Throne!
---
This character is owned by: Jaxx
Character questions