Summary: A Nephilim rockstar looking for answers
Jack Slade
Owned by: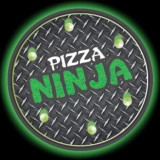 Jaxx
Gender: Male
Age: 52 looks 25
Group: Hunters
Game: When Cities Fall
Physical Description
Eyes: Black
Hair: Black, chin length and scraggly
Height: 6'1"
Skin Color: Tan
Medium Muscular frame with rugged good looks
Prefers to wear black clothing and combat boots like on stage
Wears a necklace with a ring on it from his dead mother.
He usually wears his gothic face paint on stage and on the battlefield.
Personality
Jack comes off as dysfunctional to others as he often goes into his stage persona out of habit. Onstage he is a lover of the limelight and the cheers of the audience.
Offstage Jack is a hot mess and a bit broody as he is tired from his act all day. When alone he will vege out and play video games or watch cheesy movies and series.
He is a profound womanizer, but has never been in love. He hasn't met anyone who could accept him for who he truly is yet, besides his late mother. Because of his secret past he has built up emotional walls preventing any real relationship. Oddly enough he has never gone to church.
Orientation
He is a profound womanizer.
Weapon of Choice
Firearms - Still learning how to aim properly, so he prefers a shotgun.
Black Flame Fists - One of Jack's powers is to boost his strength as black flames cover his arms without burning them. When he punches someone or something it is the equivalent to being hit by a car. Supernatural creatures hit by this suffer a lot of damage. However he can only maintain this form for a short time since it saps his energy. Added to his self taught martial arts.
Angelic Charm: Gives off an aura that makes him likeable.
Angelic Eyes: Can see the aura of all life forms. This can be used to see if he is looking at a human or something else.
Backstory
Jack was born a good while back to Lily Slade and a male angel that he never knew. As a half breed Lily had a hard time raising Jack in secret from prying eyes. Lily was a high school dropout and lived a wild life when she got knocked up by the mysterious angel. Becoming a mother truly brought her back down to earth. Sadly after she gave birth she lost her parents in a plane crash while coming to see her. Poor Lily was in bad shape from her life being turned upside down however the million dollar life insurance policy from her parents made it easier for Lily to raise Jack and home school him. This continued for a long time after Jack didn't seem to age when Lily did. Using home learning programs Jack learned a lot of different things like languages, music, drama, art, academics and self defense. Since he was a quick learner Lily didn't have to do much to teach Jack. Even though Jack looked 21 he was 41 years old when his mother died of cancer. With the loss of his mother, Jack inherited a large sum of money and a house. Seeing as he wanted to expand his horizons he bought a guitar and sought out a career in music. Since he was naturally charming and gifted in music, Jack quickly became a local in the spotlight and formed a good gothy rock band named "Tombstone". After some of his performances were seen on the internet he was given a huge record contract and was an over night success in two years. Jack was now living in the spotlight and quickly found it appealing. He then spent the next several years traveling the world, playing concerts, womanizing, partying, drinking, getting into the the occasional brawl and doing the occasional benefit to appease the judges. When alone Jack would occasionally test out his angelic powers as he is looking for answers to who his father was.
After the apocalypse and fall of Michael, Jack is forced to fight to survive.
=================================================
Jack has no idea his father is Arch-Gabriel the angel of annunciation. Being the angel who announces the coming of the Judgment Day. But Gabriel is also known as the angel of resurrection. Being the angel who told Jesus that he is going to be resurrected. Gabriel is also the Angel of Mercy, Vengeance, Death and Revelation. Gabriel has been missing for quite some time and his status is MIA or possibly dead.
---
This character is owned by: Jaxx
Character questions
Recent Activity
Mentioned in the post
Tat Time
Nov 27, 2018, 8:33pm
Updated character profile
Sep 6, 2018, 11:23am
Updated character profile
Sep 6, 2018, 11:23am
Updated character profile
Sep 6, 2018, 3:28am
Updated character profile
Sep 6, 2018, 3:28am
Updated character profile
Sep 6, 2018, 1:02am
Updated character profile
Sep 5, 2018, 10:30pm