Summary: Once a hunter, always a hunter. What needs to get ganked?
Dallas Dawson
Owned by: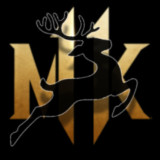 Blitzen
Gender: Female
Age: 19
Group: Hunters
Game: When Cities Fall
Physical Description
Long dark brown hair, kept in a braid most of the time and dark eyes, Average height 5'6, with defined muscles. She prefers tanktops and earth tones - black, olive, tan, work boots are a must.
(NOTE: I can age the character up, I wasn't sure when the apocolypse went down)
Personality
Dallas takes any job seriously, she can be intense especially on anything that involves survival. She thinks fast on her feet, and from time to time has been called paranoid, but she calls it cautious. She keeps up on lore, as of late, anything especially angel related. Given the opportunity, she likes to drink and kick back.
Orientation
Straight, but has used spy tactics in the past if/when needed
Weapon of Choice
Angel blade, brass knuckles (one set for Demon, one for angels) close range weapons, but she's trained in a wide variety of weapons
Backstory
Dallas was raised on the road by her single mother as a hunter, her father was another hunter, the one-night-stand variety who didn't know Dallas' mother was pregnant, or that he has a daughter. Dallas knew there were things that went bump in the night long before Lucifer ever re-walked the earth, before the angels descended, and Michael was killed and all of humanity went to s**t. Her mother was killed before the onslaught, and Dallas is determined to see things through to the end, or at least take as many of them with her as she can. Since she was hunter raised, she's familiar with crafting the norm - silver bullets, witch killing bullets, demon bullets, and now angel bullets. She's also familiar with Sigils.
---
This character is owned by: Blitzen
Character questions
Recent Activity
Mentioned in the post
Tat Time
Nov 27, 2018, 8:33pm
Updated character profile
Nov 4, 2018, 10:19pm
Updated character profile
Nov 4, 2018, 1:26am
Updated character profile
Nov 3, 2018, 5:41pm
Updated character profile
Nov 3, 2018, 5:40pm