Summary: Small Elf Kingdom of 2000 elves including women, children and men
Kingdom of Greenwood Elves
Owned by: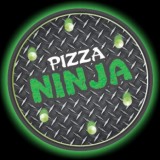 Jaxx
Gender: Vary
Age: Vary
Group: Guild or Nation or Place
Game: Overlord Origins
Race
Greenwood Elves - Wood Elves in the forest outside Faltra City and near the Demon Forest. Not to far from Starfall Tower.
Leader - Currently Queen Greenwood. Only the Queen and Shera are the last of the Royal bloodline.
Level
Varies 1-30 on the average
Jobs/Skills
Small Elf Kingdom of 2000 elves including women, children and men.
Farmers, Gatherers, Warriors, Crafters, etc.....
Physical Appearance
Vary
Personality and interests
Vary, but not trusting to other races.
Backstory
In the other world, long ago, God imprisoned Cardia and tasked the Elven Royal Family to guard the seal.
100 years ago, around Lyferian Calendar year 64, the Kingdom of Lyferia sent the 《Holy Army》 to attack the Dark Elves, the King of Greenwood at the time tried to resist but failed and reluctantly allowed the army to attack the Dark Elves. This event caused a schism between the Elves and the Dark Elves.
These Elves had a treaty with Faltra long ago when fighting the Demon Lord in the area. However many tragedies occurred along the way and the alliance began to waver as the royal family began dying off.
Recently lost their mentally twisted Prince in an attempt to recover Princess Shera. After being defeated by Diablo the Prince was killed by Gen. Galford, before retreating back to Faltra. Now the damaged elf Kingdom is in bad shape and recovering.
Relationships
The Elven Royal Family:
King of Greenwood (deceased)
Queen of Greenwood (Currently in charge)
Keercha L. Greenwood: 1st Prince of Greenwood (killed by disease)
Keera L. Greenwood: 2nd Prince of Greenwood (killed by Galford)
Shera L. Greenwood: Princess of Greenwood (off with Diablo)
Faltra Alliance - But on thin ice.
Items/Equipment
Archery, blades.
Some relics of level 50
Experience gained
Varies
---
This character is owned by: Jaxx
Character questions
Recent Activity
Mentioned in the post
Angel hunt
Oct 8, 2018, 9:04pm
Mentioned in the post
Delivery
Sep 30, 2018, 10:23pm
Updated character profile
Sep 21, 2018, 7:37am
Mentioned in the post
Distracted
Sep 18, 2018, 8:30am
Mentioned in the post
Try Again
Sep 17, 2018, 10:26pm
Updated character profile
Sep 17, 2018, 8:28am
Mentioned in the post
Bad Timing
Sep 14, 2018, 6:50pm