Characters in this post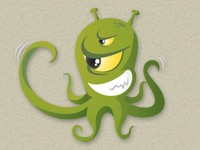 View character profile for: Game Master
Combat
Ranged attacks are based on Agility.
Ranged Attack = Agility ( + Warrior )
Basic ranged attacks only affect one target at a time.
Attack Range. On a typical battlemat, ranged weapons can reach anyone who can reasonably be seen by the attacker, assuming there are no other targets in the way.
A character cannot use a ranged attack while being attacked at close range.
Cover. Targets hiding behind cover will reduce 1 Star from most ranged attacks.
Melee attacks are based on Might.
Melee Attack = Might ( + Warrior )
Multiple Targets. After defeating an enemy in melee combat, any extra damage can be applied to another enemy within a few steps.
Defeat. When reduced to 0 Life, characters are Defeated. For enemies, this often means death. But it could also mean that they are knocked out so they can be questioned later, etc.
When Defeated, Player Characters are knocked out for the rest of the scene and lose 1 XP.
Weapons. Basic combat items are treated as "props". They make no difference game-wise. This means you can choose your weapons based on what works for your character concept -- not what is optimal for the rules system.
For example, a warrior might wield a pair of dual scimitars or a huge wooden club.
Basic armor is also treated as a prop.