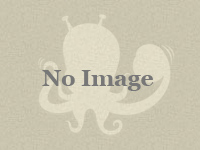 Description
Setting:
Infurnus Hive
Second War for Armageddon
Date
942.M41
Planetary Assault.
Theatre
Hive World of Armageddon, Armageddon System, Armageddon Sector, Segmentum Solar
The orks took over so quickly there was no time to flee. Many tried anyway and were shot down by bike and buggy riding greenskins high on fumes and victory. We were rounded up and herded into the still running arms factories and ordered to "GIT EM MOVIN!". Surprisingly the complete lack of standards or schedules required by the ork runtherds, who spent most of their time tourchering the nearest grot for entertainment purposes, made light work for us prisoners. So we formed a resistance. Sabotage was not very effective, the orks seem to love it when things blow up occasionally and mechanical deficiencies seemed to be able to be beaten out of a vehicle with a spanner in seconds by the Mekboyz with little effort. So we stole a Termite Assault Drill and here we are. . . Out of gas 200m underground with space ork Kommandos hot on our trail. . . Can you survive Armegeddon?
---
Story Posts
OOC - already inside!
Oct 16, 2018, 2:14am by tychobi
Greetings! I was thinking you had broken into the drill already and was communing with its machine spirit. The crew will have to make room for you when they figure out who is going and clim ...
Showing 4 out of 4 posts
---
Post Summary
We're only able to show post summaries on games with 20 or more posts.
---