Summary: A just god cannot be merciful, as any mercy would be a suspension of justice
Jakhara
Owned by: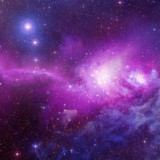 OhManMyBad
Gender: Male
Age: 13,560,000,000 (Second Oldest Being)
Group: Outer Deities
Game: Pantheon
Followers
Jakhara is worshiped by the Shenandoah Order, a human regime who invoke his divinity to maintain control over their nation states.
Domain
Jakhara presides over law and order. He developed most of the systems that govern the physical properties of Vanta's creation, as well as bringing forth moral codes to prevent the created kinds from destroying one another. To his worshipers he is a benevolent ruler, but to his opponents he's a merciless, tyrannical despot.
Rank
Overdeity
Physical Appearance
Jakhara adopts a human visage, to appear the same as his worshipers. He stands 6'7'' with sandy blonde hair and bright blue eyes. He dons a full beard, and usually dresses in casual human attire.
Personality and interests
Jakhara believes that justice can only be obtained through strict, unwavering rule. He demands obedience and violently opposes anyone who would challenge his divine authority. He sees himself as arbiter of order, the only thing keeping the world from succumbing to chaos.
Dogma
The Shenandoah Order have established his dogma according to the Codex Legatus. This is Jakhara's bible. In it he details strict moral and legal practices by which his worshipers are to adhere. He also instructs his worshipers to enforce these practices should they ever acquire political power in their worlds. He demands absolute obedience, and rewards those who submit with power and wealth.
How are they worshipped?
The Shenandoah Order reserves one week per month in which the people are to reaffirm their dedication to Jakhara and his mission to institute and maintain law and order, everywhere in the universe.
Likes
Obedience
Piety
Justice
Dislikes
Free will
Immorality
Insubordination
Defiance
Lawlessness
---
This character is owned by: OhManMyBad
Character questions
Recent Activity
Mentioned in the post
To Action
Feb 7, 2020, 9:05pm
Mentioned in the post
Council
Jan 18, 2020, 12:12pm
Mentioned in the post
Empire
Nov 26, 2019, 3:30am
Mentioned in the post
Attack
Dec 5, 2018, 6:05pm
Mentioned in the post
Juvenile
Nov 14, 2018, 3:11am
Mentioned in the post
Beasts
Nov 13, 2018, 7:13pm
Mentioned in the post
Blessing
Nov 13, 2018, 7:03am
Updated character profile
Oct 20, 2018, 6:27pm