Summary: I am a daughter of Order
Selena D'Argent
Owned by: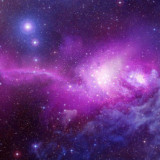 OhManMyBad
Gender: Female
Age: 26
Group: Mortals
Game: Pantheon
Followers
The Shenandoah Order
Domain
Shenandoah Empire
Rank
Queen, Empress, Divine Emissary
Physical Appearance
Height: 5'4"
Weight: 120lbs
Hair: Brunette
Eyes: Brown
Personality and interests
Selena loves her religion more than anything. Her primary mission in life is servitude to Jakhara. She was crowned queen of Shenandoah after her father unexpectedly died due to falling ill. Her legitimacy was immediately challenged by the noblemen given that she was not born to a royal mother. The lords challenged her and starved her people until she agreed to submit to being queen in name only. It was then that Jakhara destroyed her enemies, establishing her supremacy and dominion over all nations. Since then, everything she works for is in the glory of He, her father, her god.
Dogma
Selena does not permit sacrilege or blasphemy and exterminates it with extreme prejudice. Unlike most religious empires, the people of Shenandoah are to pray and submit to Jakhara on a personal level but they are allowed to worship other gods as long as they revere him. One week per month they celebrate their Jakhara, but the rest of month they are to go about their business as usual. Selena enforces total participation, any refusal would be considered a crime against Jakhara, the penalty for which is death. Her empire maintains moral regulations on how people are to interact. Disobedience results in imprisonment. Despite these harsh and unwavering doctrines, the people of Shenandoah live relatively blissful lives.
How are they worshipped?
Selena does not allow herself to be worshipped, as she reserves that only for her father. She holds councils where people may express their grievances which she then conveys to Jakhara when he visits her, as he does on a regular basis. If the grievance is noteworthy, Jakhara will personally see to its resolution, often times acting as the invigilator for civil disputes. This personal interaction maintains adherence to his order. Nobody loves a distant god.
Likes
Jakhara
Piety
Music
Worship
Dislikes
Disloyalty
Insubordination
Impiety
Blasphemy
---
This character is owned by: OhManMyBad
Character questions
Recent Activity
Mentioned in the post
Empire
Nov 26, 2019, 3:30am
Updated character profile
Nov 26, 2019, 2:22am
Mentioned in the post
Attack
Dec 5, 2018, 6:05pm
Mentioned in the post
Beasts
Nov 13, 2018, 7:13pm
Mentioned in the post
Blessing
Nov 13, 2018, 7:03am
Mentioned in the post
Evolution
Oct 29, 2018, 11:18pm
Mentioned in the post
Resolution
Oct 24, 2018, 1:34pm
Mentioned in the post
Nomads
Oct 24, 2018, 12:31pm
Mentioned in the post
Generation
Oct 24, 2018, 9:55am
Updated character profile
Oct 24, 2018, 3:50am