Summary: Stay away from me.
Lillian Williams
Owned by: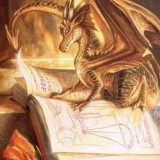 Lily
Gender: Female
Age: 17
Group: Maddox Family
Game: Sin City
Race [Human/Enchanted]
Enchanted
Job
Ranch Hand/Courier
Physical Appearance
Lillian has long curly red hair and ice blue eyes. Her skin is extremely pail due to a dislike of the sun. She stands at about 5'6'' and appears rather fragile. Do not let her appearance fool you, she is stronger then she looks.
Personality and interests
Lillian prefers to keep to herself. This is because she is quite shy and also doesn't want to hurt anyone. She also has some abandonment issues as her own family disowned her because of her magic. She's afraid to upset Julius because she doesn't want to be thrown out again.
History
Lillian was a normal child with a loving family up until she was about 16 when she accidentally froze the front doors. Thanks to the growing distrust of magic users her family disowned her and kicked her out. She wandered for a time unable to control her magic, which eventually put her on M.E.C.A's watch list. She was taken in by the majordomo at Ryo'Hansana, Julius Maddox's ranch
Magical Abilities (Enchanted Only)
Lillian can freeze anything she touches. Her magic is a bit unpredictable sometimes and she can't always get her ability to work when she wants it to. She has to rest after freezing anything exceptionally large.
---
This character is owned by: Lily
Character questions
Recent Activity
Mentioned in the post
OOC -
Feb 24, 2019, 11:20pm
Mentioned in the post
Magic
Feb 22, 2019, 1:34pm
Mentioned in the post
Interesting
Feb 21, 2019, 11:43pm
Mentioned in the post
Compliment
Feb 21, 2019, 11:22pm
Mentioned in the post
Nudge
Feb 21, 2019, 9:01am
Mentioned in the post
What Say I?
Feb 20, 2019, 10:06pm
Mentioned in the post
Cost
Feb 20, 2019, 11:09am
Updated character profile
Dec 4, 2018, 2:39pm
Updated character profile
Dec 4, 2018, 1:56am
Updated character profile
Dec 4, 2018, 1:55am
Updated character profile
Dec 4, 2018, 1:54am
Updated character profile
Dec 4, 2018, 1:53am
Updated character profile
Oct 21, 2018, 5:33pm
Updated character profile
Oct 21, 2018, 5:33pm
Updated character profile
Oct 21, 2018, 2:25pm