Summary: Don't worry about me. I'll be just fine.
Aiyana Whitewolf
Owned by: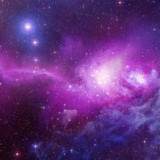 OhManMyBad
Gender: Female
Age: 207 years
Group: Maddox Family
Game: Sin City
Race [Human/Enchanted]
Enchanted
Job
Consigliere to Julius Maddox
Physical Appearance
Height: 5'9"
Weight: 145
Hair: Brown
Eyes: Brown
Aiyana dresses either in formal or workwear depending on the occasion.
Personality and interests
Aiyana is fiercely loyal to Julius, whom she considers to be her brother. Although she doesn't share his taste for blood, she supports his decisions and his desire to preserve their family.
History
Aiyana was a descendant of the Paiute chief Makhuma. During her childhood she heard amazing stories of the immortal warrior, Nineveh, who was sent by the spirits to protect their people. Soon, she began to develop abilities of her own and thus attracted the attention of the warrior. In the year 1829 the Paiutes were attacked by the U.S. military as they expanded westward. The horrors of that battle still give her nightmares. Nineveh returned from a hunt to find nearly his entire family slaughtered, and Aiyana had been captured by the military, along with several other women from the tribe. What ensued was the most astonishing brutality she had ever witnessed. Julius, with the help of the remaining Paiutes, freed her from the Cavalry. Since then she has never left his side.
Magical Abilities (Enchanted Only)
Aiyana has the magical abilities to project herself as anyone or anything. She can also harness the abilities of any living creature. She can run as fast as a cheetah, jump as far and high as a spider, or lift as much as an elephant. Her abilities don't protect her from injury though.
---
This character is owned by: OhManMyBad
Character questions
Recent Activity
Mentioned in the post
OOC -
Feb 24, 2019, 11:20pm
Mentioned in the post
What Say I?
Feb 20, 2019, 10:06pm
Mentioned in the post
What
Feb 19, 2019, 9:25pm
Mentioned in the post
Glad
Feb 19, 2019, 9:06pm
Mentioned in the post
An Answer
Feb 19, 2019, 8:57pm
Updated character profile
Dec 7, 2018, 11:45am
Updated character profile
Dec 7, 2018, 11:43am
Updated character profile
Dec 7, 2018, 11:43am
Updated character profile
Dec 7, 2018, 11:39am