Summary: Charm almost baffles definition, yet it is quickly recognized by the world.
Zelda Godchaux
Owned by: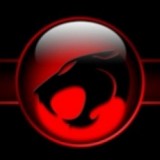 Esimed
Gender: Female
Age: 124 years (Born 1894)
Group: Carnegie Family
Game: Sin City
Race [Human/Enchanted]
Enchanted
Job
General Manager of Gala de Nuit; a Five star hotel & casino under Carnegie control. She pulls in just under $250,000 but that's "supplemental compensation" along with salary. Carnegie set her up with her own complimentary suite (not the Penthouse) so she's on site most of the time.
Physical Appearance
Height: 5ft 9 3/4in
Weight: 128 lbs
Hair: Dark brown
Eyes: Green
She strives to wear the proper ensemble for whatever she's doing at the time, but she's nearly always "on the clock" so that mostly includes tailored suits and flashy get ups when she is entertaining VIP guests.
Drives a white Lexus LC500.
Personality and interests
There is an arrogance about Zelda that comes from long years and a position of authority, but she is not intentionally cruel or perverse in her interactions. Most know what is expected of them and when they've crossed a line.
She tries not to utilize deceptive forgery when it can be avoided and is found primarily plying the ability in the restoration and repair of aging documents.
History
Zelda was born in 1894 (124 years ago) in a town near present day Portland, Oregon. She escaped any serious persecution as a witch by relocating frequently, usually under the guise of a college student. She possesses multiple doctorates and degrees obtained under several different names which have only recently been compiled under and attributed to her true identity. Not that she's using most of them in her current profession.
Doctor of Psychology (PsyD) - Organizational Psychology
Master of Business Administration (MBA) - Hotel Management
Master of Fine Arts (MFA) - Graphic Design
Master of Arts (MA) - Art History specializing in Conservation
Master of Arts (MA) - Applied Linguistics
When she came to the attention of Carnegie she was still operating independently of the Families and provided her unique services (for a fee) in regard to a disputed will, mysteriously altering the final version to the benefit of Carnegie, much to the probate bank's bewilderment. In time she was rewarded with a position at the Hotel and eventually Rose to the position of GM, but only after officially orienting herself with the Carnegie Family.
Magical Abilities (Enchanted Only)
Like all Enchanted, Zelda is immune to known diseases and the debilitating effects of aging, making her immortal by many definitions of the word. Or so she's been advised. At the relatively young age of 124 she's seen some proof of this for herself, but she doesn't fool herself with delusions of invulnerability.
She possesses the passive gift of exceptional allure, charm & emotional inveiglement. This does not necessarily equate to sex appeal, but that would be an obvious outlet. Easy rapport with difficult clients is another.
Zelda has the often underappreciated power of ink manipulation, cast through elaborate somatic finger gesticulations or physical contact. Within a ten foot proximity she's able to permanently redact/edit all forms of written documents as well as impart temporary movement and colorations to ink including tattoos. This makes her excellent at certain forms of forgery, but not where digital records are relied upon.
---
This character is owned by: Esimed
Character questions
Recent Activity
Mentioned in the post
OOC -
Feb 24, 2019, 11:20pm
Updated character profile
Jan 7, 2019, 5:18pm
Mentioned in the post
Healthy
Jan 5, 2019, 6:53pm
Mentioned in the post
Supprise
Jan 5, 2019, 12:43pm
Mentioned in the post
Hum
Jan 4, 2019, 9:16pm
Mentioned in the post
Moving on!
Jan 2, 2019, 11:23pm
Updated character profile
Dec 21, 2018, 12:01am
Updated character profile
Nov 25, 2018, 11:40am
Updated character profile
Nov 17, 2018, 10:55pm
Updated character profile
Nov 2, 2018, 7:36pm
Updated character profile
Oct 22, 2018, 2:28pm
Updated character profile
Oct 21, 2018, 8:33pm
Updated character profile
Oct 21, 2018, 8:32pm
Updated character profile
Oct 21, 2018, 8:30pm
Updated character profile
Oct 21, 2018, 8:28pm
Updated character profile
Oct 21, 2018, 8:24pm
Updated character profile
Oct 21, 2018, 8:18pm