Summary: Entertain me
Deirdre (DeeDee) Carnegie
Owned by: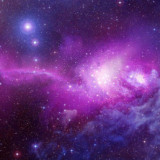 OhManMyBad
Gender: Female
Age: 588 years
Group: Carnegie Family
Game: Sin City
Race [Human/Enchanted]
Enchanted
Job
Wife of Vincent Carnegie, consigliere of the Carnegie Family
Physical Appearance
Height: 5'8''
Weight: 125lbs
Hair: Brunette
Eyes: Brown
Deirdre usually dresses formally to compliment her husband.
Personality and interests
Deirdre has a rather capricious demeanor. One minute she could be perfectly calm, enjoying a nice tropical mimosa... the next, she's throwing the glass at your face because you made a noise that irritated her. Aside from being quasi-bipolar, she has an insatiable taste for excitement. When you're half a millennia old, you get bored easy. She likes to fool around and have fun. She regularly frequents the clubs in Vegas, a notorious participant in the city nightlife.
History
Deirdre has been married to Vincent since she was 13 years old. She comes from a long line of noble history, a cousin of the Valois royalty. When she married Vincent he was an obscenely wealthy merchant, selling anything that one could desire in 16th century France. He was so impossibly rich that he rejected her dowry just to embarrass her father, the Duke of Marquis. It was then that she knew this was the man for her. Sure, she's had a plethora of flings throughout the years, but she will always stay true to Vincent.
Magical Abilities (Enchanted Only)
Deirdre has almost all the same abilities as her husband, since he transferred them to her when they first consummated. She does possess the unique ability to render herself invisible to the human eye, making her the ultimate fly on the wall.
---
This character is owned by: OhManMyBad
Character questions
Recent Activity
Mentioned in the post
OOC -
Feb 24, 2019, 11:20pm
Mentioned in the post
Scorned
Jan 29, 2019, 7:28am
Mentioned in the post
Temptation
Nov 30, 2018, 4:07pm
Mentioned in the post
Animals
Nov 29, 2018, 4:06pm
Mentioned in the post
Departed
Nov 29, 2018, 3:36pm
Mentioned in the post
Cross fire
Nov 23, 2018, 1:25pm
Mentioned in the post
Next step
Nov 20, 2018, 9:15am