Summary: If you want to know the truth, hold no opinions
Kaleo Eaglebearer
Owned by: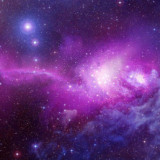 OhManMyBad
Gender: Male
Age: 390
Group: Maddox Family
Game: Sin City
Race [Human/Enchanted]
Enchanted
Job
Captain of the Maddox Family
Physical Appearance
Height: 6'7"
Weight: 240lbs
Hair: Black
Eyes: Brown
Kaleo dresses however he feels like.
Personality and interests
Kaleo doesn't have much personality. He's very blunt and prefers to be left to do his work. He's incredibly patient as well, often times bordering on pathological.
History
Kaleo was a warrior in the Paiute tribe, he grew up alongside Julius as another enchanted. They fought together in multiple battles throughout the centuries. They grew an incredible bond, keeping each other safe in the direst of circumstances. During the Cavalry battle, Kaleo was injured badly. If not for Julius' healing abilities he would probably be dead. After the liberation, most of the remaining tribe unified under Julius as chief, but there was some resistance to the idea of a white man at their highest position. Kaleo never thought about it for a second. Julius wasn't just a chief, he was brother. To him that's all that mattered.
Magical Abilities (Enchanted Only)
Kaleo has the ability to communicate with and command animals. He can also project his spirit into animals, taking control of their bodies, and thereby their senses. When possessing an animal, his human form is left in a catatonic state, entirely vulnerable.
---
This character is owned by: OhManMyBad
Character questions
Recent Activity
Mentioned in the post
OOC -
Feb 24, 2019, 11:20pm
Mentioned in the post
Magic
Feb 22, 2019, 1:34pm
Mentioned in the post
Interesting
Feb 21, 2019, 11:43pm
Mentioned in the post
Compliment
Feb 21, 2019, 11:22pm
Mentioned in the post
Nudge
Feb 21, 2019, 9:01am
Mentioned in the post
What Say I?
Feb 20, 2019, 10:06pm