Summary: A former Karate Champ now instructor at a posh prep school
Johnny Gillete (NPC)
Owned by: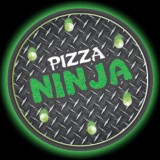 Jaxx
Gender: Male
Age: 35
Group: Teachers
Game: Foxcraft Prep Academy
Classes Taking or Teaching
PE teacher for the boys
Karate class after school
Extracurricular Activities/Clubs
Karate class after school. Starting a Martial Arts Club to win the big US Open Martial Arts Championship tournament.
Physical Appearance
Johnny has short cut blonde hair which he wears a variety of ways including with a black headband. He has a pretty rough face. He's around six three with a 180 build of mostly muscle, thought some has turned to a beer gut. He still has piercing blue eyes, and still can get any woman he wants, except his ex that is.
Personality and Interests
Johnny is a what happens when a bad boy finds wisdom and discipline through martial arts. He has a rough personality but is a decent guy deep down inside. Of course he hates his ex for bailing on him for a man with money.
History
He was a rowdy kid who was good at sports and martial arts, however he used and abused his his talents and ended up knocking up his high school sweetheart and had to give up his future plans to raise his daughter. Granted he won a few trophies at local tournaments and once at the US Open, he didn't make a lot of money teaching karate. Luckily he got a break to both be with his daughter again and work at her school as a coach.
Favourite Sayings
Wanna learn karate?
Favourite Food
Beer and Pizza
---
This character is owned by: Jaxx
Character questions
Recent Activity
Mentioned in the post
After Class
Nov 17, 2018, 11:38pm
Mentioned in the post
Love Bites
Nov 16, 2018, 2:55pm
Mentioned in the post
Mad Mango
Nov 15, 2018, 10:52pm
Mentioned in the post
An Opening
Nov 15, 2018, 6:12pm
Updated character profile
Nov 10, 2018, 8:55pm
Updated character profile
Nov 10, 2018, 8:52pm
Mentioned in the post
The Talk
Nov 6, 2018, 7:44pm
Mentioned in the post
Busted
Nov 6, 2018, 8:12am