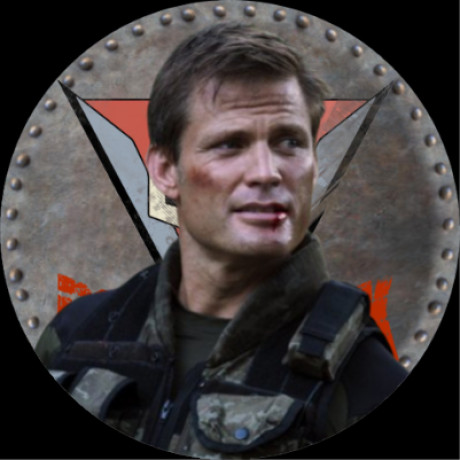 Summary: Captains ain't got time for writing short blurbs
Colton Keller
Owned by:
Blitzen
Gender: Male
Age: 45
Group: NPC's
Game: Lunar Veil: A Firefly Tale (Formerly known as Browncoats Unite: Back to the Black)
Physical Appearance
Tall, (6'3) sandy hair and blue eyes, fond of his tan cowboy hat, muscular build
Job / Skills
Captain of the Lunar Veil
Back Story / History
Captain Keller hails from Deadwood, and still wears the hat to prove it. He grew up on a ranch, destined to be a rancher like his father before him, but the Alliance had other ideas. Keller fought alongside the brown coats, and fought in both the Battle of Sturges as well as the Battle of Du Khang, losing the majority of his command to death or desertion. Both he and his Commanding Officer were captured for a time, but released before the Browncoats were forced to surrender during the Battle of Serenity Valley. Like many Independents, rather than live a life under the Alliance, he took to the sky, being forced farther and farther into the depths of the Universe where he competed for work. Some jobs were simple; transporting dangerous goods to harmless folk, shipping harmless goods to dangerous folk. He even took on passengers if the pay was worth the hassle. Then there were the jobs that required a bit of misbehaving right under the ever expanding nose of the Alliance. Smuggling less than lawful cargo, providing muscle in planetside thug-work, taking possession of merchandise without specific attention to the finer points of property ownership.
Then it looked like Keller's luck had finally taken a welcome swing in the healthy direction. His Commanding Officer died, leaving him the Lunar Veil, and Keller was all too happy trading up and out of the Sandfly. The Veil was a Firefly class light bulk transport which meant she'd be hauling stuff which meant she'd still be needing a crew.
With the Browncoats on the rise again, Keller and his crew are going to have to make some tough choices, and he'll find himself once again in the thick of things, hopefully this time with less disastrous results.
---
This character is owned by: Blitzen
Character questions
Recent Activity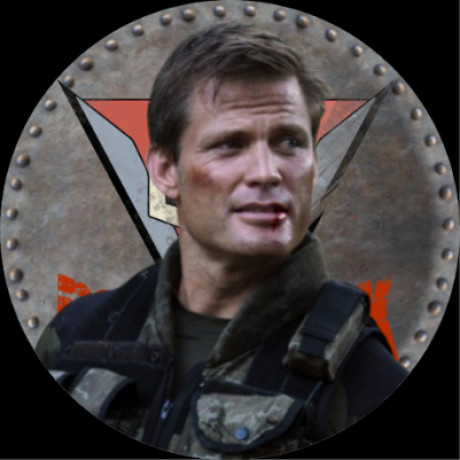 Updated character profile
Mar 8, 2021, 5:57pm
Updated character profile
Mar 7, 2021, 3:39pm
Updated character profile
May 10, 2020, 1:04am
Updated character profile
Nov 1, 2019, 7:20pm
Updated character profile
Aug 3, 2019, 1:13am
Updated character profile
Nov 9, 2018, 10:35am
Updated character profile
Nov 9, 2018, 10:34am
Updated character profile
Nov 7, 2018, 11:58pm
Updated character profile
Nov 7, 2018, 11:58pm
Updated character profile
Nov 7, 2018, 11:56pm
Updated character profile
Nov 7, 2018, 11:56pm
Updated character profile
Nov 7, 2018, 11:56pm
Updated character profile
Nov 7, 2018, 11:41pm
Updated character profile
Nov 7, 2018, 11:21pm
Updated character profile
Nov 7, 2018, 6:37pm
Updated character profile
Nov 7, 2018, 1:47am
Updated character profile
Nov 7, 2018, 1:46am
Updated character profile
Nov 7, 2018, 1:38am
Updated character profile
Nov 7, 2018, 1:37am