Deleted character
This is an old character & has been deleted.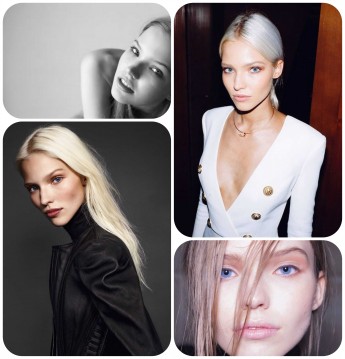 Summary: It's my sky and you cannot have it. Did I say that right, Captain?
Jacy Lloyd
Owned by: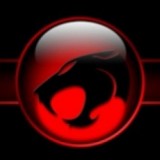 Esimed
Gender: Female
Age: 25
Group: General Hand
Game: Browncoats Unite: Back to the Black (A Firefly Tale)
Physical Appearance
Jacy is tall and skinny with pale blue-grey eyes and Platinum blonde hair. Riley Thorne described her as a waif, to her face, but polite people use words like angular and lean. Jacy hardly looks sturdy enough to even manage the cargo sled's handheld three-button control pad much less physically manhandle the heavy freight of a cargo bay.
178 cm (5'10")
51 kg (112 lbs)
White hair, Blue/grey eyes
Job / Skills
Technically, Jacy is a deckhand, but it's clear she is not cut out for the work. It's doubtful she has any actual experience at it despite her claims. She secured her position aboard the Lunar Veil via the simple expediency of bribing Riley and it wasn't even a generous bribe.
If dodging work is a skill Jacy checks that box.
She is, however, very agile and has been seen spinning and wielding a crowbar with devastating proficiency, suggesting she's trained in some level of unarmed self defense.
She claims to be a crack shot with small arms weapons, and carries a proportionately sleek sidearm, but the crew has yet to test any of their combat skills.
Back Story / History
Short version: Jacy had an overbearing mother and left the horrendous conditions at home to set out on her own while she was still quite young. She met a stranger who taught her some useful things and now she's trying to use those skills onboard The Lunar Veil.
Now let's try that again with more words. Jacy grew up in pink tights and satin slippers, pushed by her mother to endure a grueling training schedule in a pursuit to become the youngest prima ballerina in the Verse. It was never Jacy's dream, but there were very few days when they saw things in the same light. Jacy tortured herself during the days' practices, went to bed unnerved and resentful, and woke every morning to the pain of a body sore from over training. (If you asked the opinion of Sophie Ellis (her mother), Jacy was lazy and uncommitted.) A young girl cannot push her body to the limit indefinitely and Jacy's broke, literally, when she was only ten. Her ankles gave out during the landing of a Grand jeté and she collapsed.
At the hospital the doctors who treated Jacy were alarmed by the pathology within the tendons traversing her ankle and feet and the progressive signs of multiple stress fractures. They nearly reported Mrs. Ellis for child exploitation. A second and third opinion were solicited with similar prognoses. They broke the news that further competitive dancing would permanently wreck Jacy's lower extremities and that in particular the achilles tendon of each ankle would never heal completely. She'd be plagued by ligamentous injuries; she'd never be a prima. A ballet dancer's career was relatively short, but Jacy's was exceptionally short lived.
Unable to relive her glory days vicariously through Jacy, Sophie Ellis all but discarded her own daughter and took on a new protégé. The relationship between mother and daughter deteriorated from there. She was humiliated and looked down upon by her former friends. Life around home and the studio became unbearable, but it was already established she bore more than was good for her. She continued with the menial tasks such as polishing the floors, cleaning the studio and loading the junior company's gear on shuttles for traveling competitions. Things persisted in this way for years, but she'd leave her home for good after meeting the kindly Wilhelmina 'Willie' Gentry who helped her make good her withdraw from a life of peonage and get setup with a few marketable skills.
Fast forward to now and Jacy found herself in need of another change of venue; a new path. But a limited skill set begets limited opportunities. None of those Willie G skills were on the short list expressly requested by Riley Thorne on Captain Keller's behalf. But there was one that always worked some of the time. Extortion. Well, bribery in this case, but they involved the same moxie. Jacy had a feeling she'd find opportunities to deploy more of those skills in the line of service as a deckhand.
Hooks / Interaction Hints
1.) Jacy manages to find urgent diversions that need doing elsewhere anytime heavy cargo needs lifted.
* * *
2.) Jacy is really struggling with the deckhand gig; she may have exaggerated her experience during her initial audience with Riley.
* * *
3.) Jacy has great posture; her back is very straight, her sternum is lifted, her neck long and when walking she leads with her hip. If only all deckhands were this attentive to their stance and bearing.
---
This character is owned by: Esimed
Character questions
Recent Activity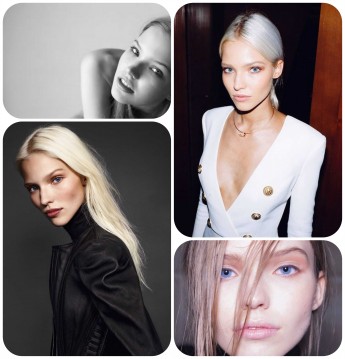 Updated character profile
Mar 26, 2019, 5:52pm
Updated character profile
Mar 26, 2019, 5:49pm
Updated character profile
Mar 26, 2019, 5:46pm
Updated character profile
Mar 26, 2019, 5:43pm
Updated character profile
Mar 15, 2019, 6:36pm
Mentioned in the post
Big Pharma
Mar 5, 2019, 11:27am
Updated character profile
Jan 20, 2019, 10:18pm
Updated character profile
Jan 20, 2019, 7:44pm
Updated character profile
Jan 16, 2019, 1:41am
Updated character profile
Jan 1, 2019, 10:26pm
Updated character profile
Jan 1, 2019, 10:25pm
Updated character profile
Dec 18, 2018, 11:16am
Updated character profile
Nov 25, 2018, 11:42am
Updated character profile
Nov 14, 2018, 5:35pm
Updated character profile
Nov 12, 2018, 8:29pm
Updated character profile
Nov 12, 2018, 7:12pm
Updated character profile
Nov 11, 2018, 2:03pm
Updated character profile
Nov 11, 2018, 2:49am
Updated character profile
Nov 11, 2018, 1:56am
Updated character profile
Nov 10, 2018, 3:29am
Updated character profile
Nov 10, 2018, 2:27am
Updated character profile
Nov 10, 2018, 12:49am
Updated character profile
Nov 10, 2018, 12:10am