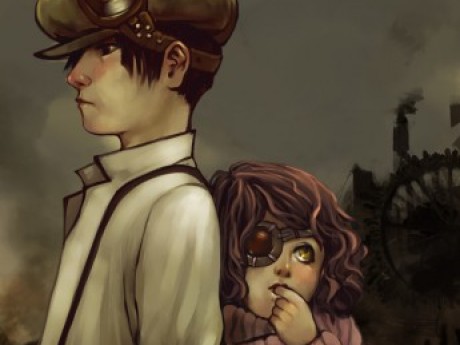 Summary: We stay together...
Gill and Haddie
Owned by: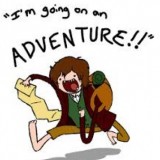 Largehobbit
Gender: Brother and Sister
Age: 14 and 8
Group: General Hand
Game: Browncoats Unite: Back to the Black (A Firefly Tale)
Physical Appearance
Gill has short dark hair and brown eyes. His clothes are somewhat thread bare but functional and the hat and goggle he often wears were his fathers.
Haddie has flame red hair and wears a glass patch over one eye which helps her see. She mostly wears baggy clothes and carries a leather satchel belonging to her father.
Job / Skills
Gill - inventor/mechanic loves to make and fix things. His father taught him lots about engine maintenance before the attack and he is a very smart kid.
Haddie - thief, if it is not nailed down it goes in her satchel
Back Story / History
Their family were deep space charters captured by Reavers. Their ship was taken and their parents killed. These two only survived by hiding in a garbage compactor for over two weeks. The Reaver vessel was destroyed in a battle with an Alliance Frigate and the children were found by the authorities following the battle.
Haddie had been injured. Blind in one eye and unable to speak.
Faced by separation in the system they escaped from an Alliance transport and have snuck aboard the Lunar Veil with a view to getting anywhere but here.
Destination (Passengers Only)
Anywhere but here... as long as they can stay together
Hooks / Interaction Hints
Gill is fiercely protective of his sister and she is traumatised by the loss of their family and what they saw on the Reaver vessel.
Moderator Comments
I love the way your characters only break a handful of the Captain's in character rules and none of the OOC submission guidelines. Way to be a rebel. Looks like we'll have gremlins lurking down in the engine room.
11/15 I corrected Haddie's name for consistency. #OCD
---
This character is owned by: Largehobbit
Character questions
Recent Activity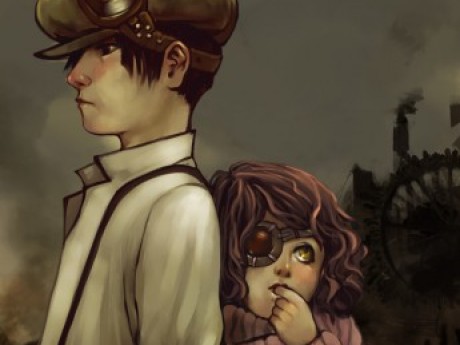 Mentioned in the post
Pranked
Aug 11, 2019, 8:33pm
Updated character profile
Jun 3, 2019, 1:08pm
Updated character profile
Nov 16, 2018, 8:06pm
Updated character profile
Nov 16, 2018, 4:10pm
Updated character profile
Nov 16, 2018, 3:06pm
Updated character profile
Nov 15, 2018, 2:34pm
Updated character profile
Nov 15, 2018, 1:57pm