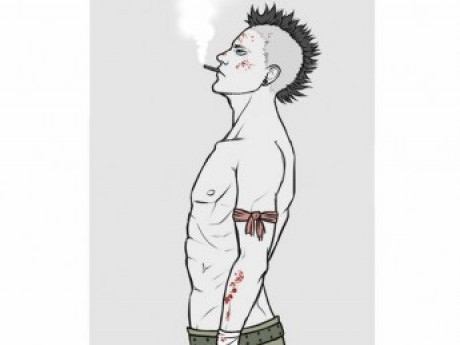 Summary: Just a lost boy trying to find his lost soul.
Vas Jat
Owned by: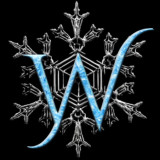 Winters
Gender: Male
Age: 19
Group: NPC's
Game: Lunar Veil: A Firefly Tale (Formerly known as Browncoats Unite: Back to the Black)
Physical Appearance
Vas stands an even 6"0 at 175 lbs with a muscular athletic build, mocha skin and striking blue eyes. He still has a bit of baby fat around the cheek giving him a bit of a baby face still. His hair is jet black and cut short in a punk warhawk.
Job / Skills
Vas is a trained Clipper who worked formally for Aflendar Qin one of the Dragon Heads of the Nine Dragons. As such he was trained in a monk-like fashion studying martial combat, weapons, and guns. He has trained since childhood and as even seen combat as child soldier.
Back Story / History
Vas was born from an affair between and rich aristocrat and a budding diva on Santo. He wasn't so much loved as he was tolerated. He was inconvenient. Vas was a burden to his mother, her budding career and affair, he was a mistake made by his father so he was always striving for his parent's attention. Even so, he was taken care of by his father but mostly out of a sense of duty and responsibility than out of actual affection. In spite of it all his half-sibling (on his father's side) was the only person he ever felt genuine love for and felt that love returned. Needless to say, he was heartbroken when his sibling was sent away and wrote to every day to his wayward sibling.
When war broke out there town was his hard, his mother killed in the crossfire and his father escaping off-planet with his wife leaving Vas behind. He was easy pickings for merc's sweeping what was left, Vas was captured and sold on the black market.
Vas was bought by the Jo Long Bong (Nine Dragons) Long Toh (Dragon Head), Aflendar Qin. He as well as a number of other bought children was sent to a remote monastery on Athens to train as potential Clippers. Their master was brutal, harsh and effective. There was no washing out, you either survived or died.
During the unification war Vas and the surviving children were hired out a child soldiers to fight/infiltrate/assassinate for anyone who could pay for their services. He graduated to a full assassin at 13 in a twisted version of a genpuku.
At 19 Vas tracked down his sibling debating to make contact or not. Not wanting to suffer the rejection of the only person he truly loved he turn away and ran. Not just ran away from his sibling but from the Jo Long Bong. Not being able to stand what he had become and the shame of not being able to even face his sibling was what pushed the teen over the edge and try to become someone who could face his sibling without fear and shame.
Hooks / Interaction Hints
Vas is a heavy smoker. He smokes Kreteks (a mix of Clove, Spices and sugar cigarettes)
Vas grew up in a very monastic lifestyle and as such can come across as naïve/boneheaded, particularly in social settings.
Vas has never been on his own before now and is still learning how to survive on his own.
Vas can bake but cannot cook. In fact, his cooking is downright dangerous to all forms of life.
Vas is a tea addict.
Among his many scars, Vas has a full back tattoo of a five-fingered dragon among the sakura flowers, purple wisteria trees blowing in a storm. Much like the Yakuza, it is a symbol of his position and prowess in the underworld among the Jo Long Bong.
---
This character is owned by: Winters
Character questions
Recent Activity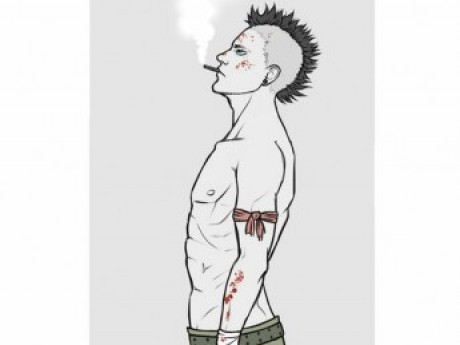 Updated character profile
Mar 8, 2021, 5:54pm
Updated character profile
Mar 7, 2021, 3:39pm
Updated character profile
Jun 23, 2019, 5:55pm
Updated character profile
Jan 18, 2019, 11:30pm
Updated character profile
Jan 18, 2019, 11:29pm
Updated character profile
Nov 29, 2018, 4:08am
Updated character profile
Nov 29, 2018, 4:07am
Updated character profile
Nov 28, 2018, 4:16am
Updated character profile
Nov 28, 2018, 2:36am
Updated character profile
Nov 26, 2018, 6:45am