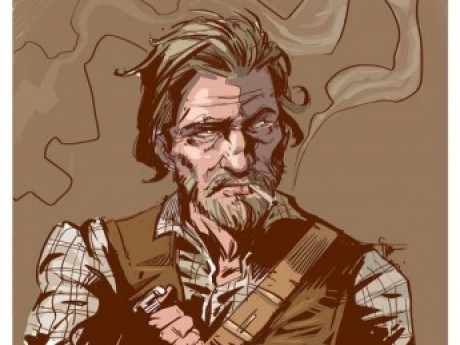 Summary: You want it rare? Let me tell you about this one hunt on the northern ridge of Mt. St. Alban....
David 'Iceberg' Cornwall Roose
Gender: Male
Age: 68
Group: NPC's
Game: Lunar Veil: A Firefly Tale (Formerly known as Browncoats Unite: Back to the Black)
Physical Appearance
A man perhaps a few years beyond his age, the first thing anyone would notice of David is his age. His hair has completely grayed, though most would call it a complete white. Roose has an air about him that screams of the things he has seen, but his smile melts those thoughts away into pleasant thoughts of the kind life he must have lived. He always wears a trinket of some creature or another over his body, whether that be his signature furred jacket or the lucky medallion made of some rare creatures' clavicle or other such part.
Job / Skills
A trained hunter and admirer of nature, Roose is the master of the hunt. However at the grill and at the fires of the kitchen he is not particularly skilled. Grilling food is of course an easy enough skill to pickup, but the finer points of cooking? Who does he look like (don't answer that)
Far more skilled with weaponry than fine-tuned kitchen equipment, what he lack in experience he makes up for in a willingness to spike everyone's drinks so they can't remember what they were talking about or, more importantly, eating. After all, what's more important than the experience right?
Back Story / History
Ever since his first '-ster' kill on the fourth slope of New Kasmir with his father, Roose has always been a passionate observer of the noble history and hobby of hunting. Even when the planetary government decided to go fully planetary dictatorship, the game was still fresh and the kill was still an exhilarating feeling so it had to be done. Sure it got him on some lists, but no one at the local lodges would ever dare turn him in...at least not after the first few jealous adversaries thought they'd get ahead with his head.
Years later though, his hunting days are behind him....mostly, and after a few deals gone south he was ready to take up a new hobby. Cooking became the most obvious choice after all his days standing in the smoking huts and reminiscing about the last face the prey had made. He's still learning a few keen tricks, like pan-frying and making eggs over easy, but what he lacks in skill he more than makes up for in booze served and interesting stories and tidbits served.
Destination (Passengers Only)
N/A, anywhere off this iceblock
Hooks / Interaction Hints
An old hunter, he has many stories and histories
His greatest dream is to have his own page in the history books, albeit his choice of hunts has never been a choice of federation historians
Moderator Comments
OMG He's amazing (I know)
---
This character is not owned by anyone. You can adopt them if you become a member of this game.
Character questions
Recent Activity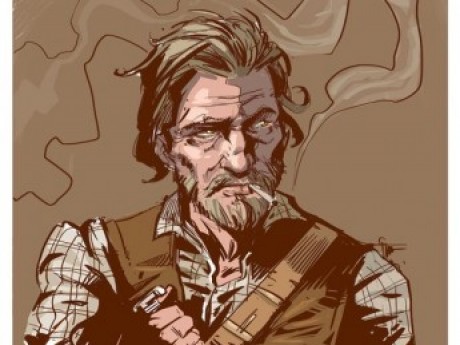 Updated character profile
Mar 8, 2021, 5:54pm
Updated character profile
Mar 7, 2021, 3:35pm
Updated character profile
Dec 16, 2019, 3:03pm
Updated character profile
Dec 15, 2019, 1:12am
Updated character profile
Dec 15, 2019, 12:53am
Updated character profile
Dec 15, 2019, 12:51am
Updated character profile
Dec 15, 2019, 12:34am
Updated character profile
Dec 15, 2019, 12:33am