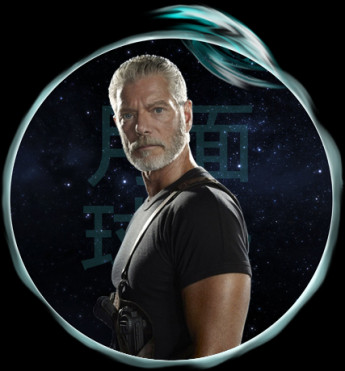 Summary: Is that your play?
Jago Deckard
Owned by: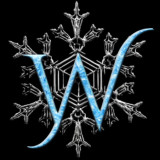 Winters
Gender: Male
Age: 52
Group: Lunar Veil
Game: Lunar Veil: A Firefly Tale
Home Planet
Planet: Ezra
Hometown: Ruby
Appearance
Jago stands at an imposing 6'0 at 210 pounds and looks like a man who never stops lifting weight a day in his life. Even at his age he is nothing but hard lines and muscles. His formerly chestnut hair and beard have long turned grey, which he keeps neat, trim, and short. Jago prefers simple but sturdy dark-colored clothing.
Personality
Jago is nice enough. Smile play nice with a client and get the job. The fact is though Jago is a no-nonsense kind of guy which make him colder than he actually is. He doesn't wear his heart on his sleeve, he is very private about his crew and his life, and is not big on the idea of that campfire bonding crap. Like most people in his profession actions speak louder than words and it often can take time for him to warm up and show a 'kinder' side, you earn your place. Once you're crew, you're good in Jagos book. You just won't know it till he plugs the guy about to shoot you full of slugs.
Occupation / Skills
Captian of the Lunar Veil
Being a life long mercenary Jago is skilled appropriately. Pistols, Rifles, and shotguns are his forte. He also has skills with using various ordinances and relevant tech. He's of an age where after years of work and war he has picked up and few electric skills that venture a bit out of his profession.The weird being hin being a profession in knitting and crochet.
Equipment
Various guns, explosive devices, his ship (yes that his ship), some odd bit of tech, and a bag full of yarn, crochet hooks, and needles.
Back Story / History
Jago is a survivor. His life story is really as simple as it gets. A kid on the street, mostly raised by his mother and grandmother who got into trouble a lot, straightened out, joined the military, hated it, and when it was his time he cycled out. He fell in with mercs, the pay was way better, less bureaucracy and the people had fewer sticks up their ass. They also had a much more family-like mentality. He considered himself lucky.
He got older, greyer, and started thinking about retirement. Merc work was a young man's game anyway and he was definitely not young anymore. Rather than find a plot of land, house, and picket fence … he bought a ship. Called some friends. Pulled a crew together. Merc may be a young man's game but this salty dog couldn't standstill. Not yet at least.
Favorite Food
Picked cabbage stuffed with goulash
Theme Song
Dangerous - Royal Deluxe
(https://youtu.be/i0E4KmSgUM4)
---
This character is owned by: Winters
Character questions
Recent Activity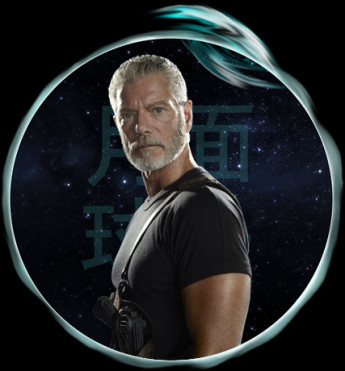 Updated character profile
May 11, 2023, 1:49am
Updated character profile
May 11, 2023, 1:48am
Updated character profile
Apr 28, 2023, 11:40pm
Updated character profile
Apr 28, 2023, 11:16pm
Updated character profile
Apr 28, 2023, 11:16pm
Mentioned in the post
Mules
May 14, 2022, 1:42am
Updated character profile
Apr 3, 2022, 5:27pm
Updated character profile
Mar 7, 2021, 7:07pm
Updated character profile
Mar 7, 2021, 7:00pm
Updated character profile
Mar 7, 2021, 6:49pm
Updated character profile
Mar 7, 2021, 6:48pm