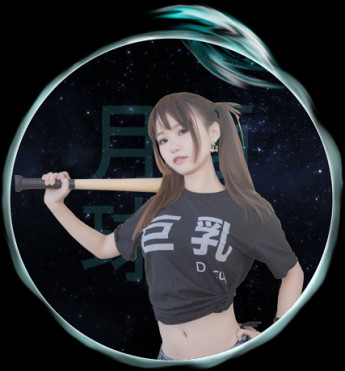 Summary: Yah yah yah BOOMBAYAH!
Serena Jat
Owned by: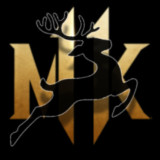 Blitzen
Gender: Female
Age: 16
Group: Lunar Veil
Game: Lunar Veil: A Firefly Tale
Home Planet
Spaceborn
Appearance
At 5'0, shy of 100 lbs, Serena is a slip of a girl with Asian features. She has dark almond eyes and dark hair. She's fond of wearing two pig tails which gives her the appearance of being younger than she is. She generally wears shorts or short skirts and pastel colors or oversized black T-shirts which belong to her surrogate brother. Her idea of 'cute' often clashes with her brothers' ideals.
Personality
Serena is friendly and outgoing, and will talk your ear off. She'll often speak on Vas' behalf. She doesn't filter much of what she says, and since her brain spins faster than the words come out, she'll often talk in circles which can be misleading until you get to know her. She's scattered, flighty and immature. She often takes things literally, and Serena has long ears - eavesdropping is more than a hobby, it's a way of life. Above all, Serena is loyal to Vas, whom she will claim she adopted as her own.
Occupation / Skills
Vas's Jo Long Apprentice
Serena has not mastered any of the five fighting styles of the Shaolin, but she is working hard to, and she does know enough to defend herself. She proclaims her fighting style is "Bunny", which involves a lot of kicking and running. She's been training with knives and studying tessenjutsu by watching videos. She is proficient in neither. She has a good memory for things she hears. Aside from that, being spaceborn, she makes sure to keep herself useful on a ship.
Equipment
Chun Double knives which she is not yet proficient in, and twin tessens. Serena also has a plain white mask that is slowly being decorated as a kabuki rabbit as she progresses in apprenticeship.
Back Story / History
Serena was spaceborn as far as she knows, in her words "on account of I was little at the time I was born and don't remember that part." She doesn't remember her family, but there are vague bits and pieces about being boarded and people being separated and it just being how it was. At 14, she met/befriended a mohawked young punk who would soon become like an older brother. She adopted him and his last name, and in turn, he introduced her to the rest of his family at the temple. It was an uphill battle filled with tests and feats before she was accepted. Two years later, she continues to be his apprentice. Leaving the temple for real-world experience, She and her brother Vas were found by Deckard running a scam in a pit fighting ring. Their scam was caught and they got jumped. Vas was able to take care of himself, and Serena made 'fast friends' (in her opinion) with Deckard. Deckard offered them a job doing semi-honest work. They accepted. How better to see the verse?
Favorite Food
Cereal with marshmallows! No! Noodles! No! Duck! Crispy Duck!
Theme Song
붐바야 (BOOMBAYAH) - BLACKPINK
(https://youtu.be/bwmSjveL3Lc)
---
This character is owned by: Blitzen
Character questions
Recent Activity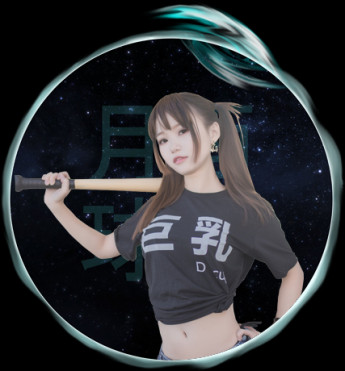 Updated character profile
May 27, 2023, 1:52pm
Updated character profile
May 15, 2023, 7:09pm
Updated character profile
May 12, 2023, 6:11pm
Updated character profile
May 12, 2023, 5:58pm
Updated character profile
May 11, 2023, 1:48am
Updated character profile
Apr 29, 2023, 12:15am
Updated character profile
Apr 29, 2023, 12:15am
Updated character profile
Apr 3, 2022, 5:26pm
Updated character profile
Oct 17, 2021, 1:07pm
Updated character profile
Oct 17, 2021, 1:07pm
Updated character profile
Oct 17, 2021, 1:06pm
Updated character profile
Oct 17, 2021, 1:05pm
Updated character profile
Oct 17, 2021, 1:04pm
Updated character profile
Oct 17, 2021, 1:02pm
Updated character profile
Mar 9, 2021, 9:50pm
Updated character profile
Mar 7, 2021, 8:49pm
Updated character profile
Mar 7, 2021, 8:46pm
Updated character profile
Mar 7, 2021, 8:42pm