Characters in this post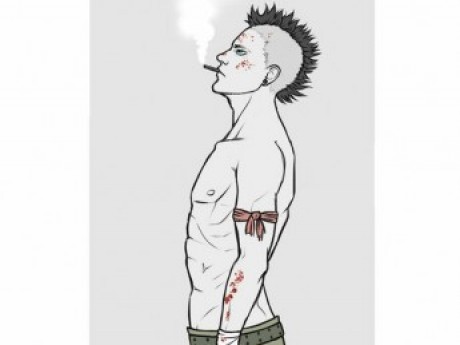 View character profile for: Vas Jat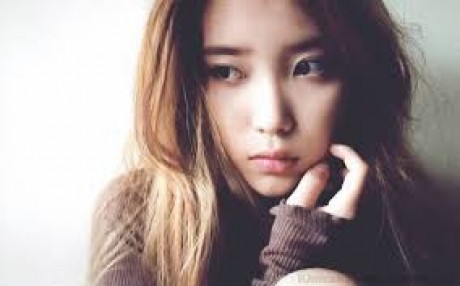 View character profile for: Serena Edwards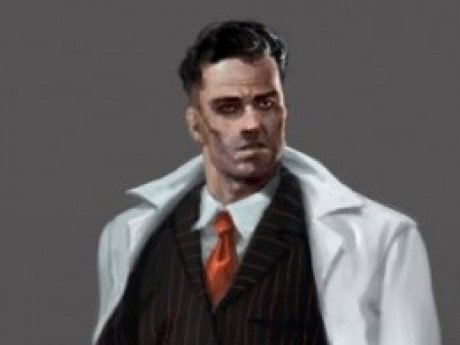 View character profile for: Lawrence Chakel
Dr. Charcoal and the Tag-a-long (Day 1 Late Afternoon)
(Joint post with Lucian, Winters & Blitzen)
Chores were done, the passengers had food, and Ms. Meadows even complimented her on the tea that morning, which hadn't happened -- ever. And with -- whatever it was they carried offloaded from the cargo bay, for the most part the crew was free to come and go as they pleased, only Serna didn't have a destination to go to. Elle wouldn't ask her along if she was the last person on Earth, and the crew chief - he had plans for the day after which Serena was dying to know about but that left today, and if she stayed on the ship, there would be chores to be found. She'd just about resigned herself to the fact that it would be another day of fixing messes when she found Doctor Charcoal.
"Hiya, Doctor Charcoal!" Serena said, her voice chipper. "Are you running errands? I can help you run errands if you're running errands. I have to ask the crew chief first, but errands are always better if you have help. Have you heard that many hands make light work? Lyen said that to me, and I got two hands, so if you need help…. Do ya?"
Lawrence had been deep in thought looking over the itinerary provided by Mohawk, which had shown a great fortune for him.
Greenleaf. An overflowing garden for drugs.
His thoughts of rebuilding his medicines were quickly obliterated by a familiar chattering.
"Ah, Serena my dear! As a matter of fact, I was on my way to see what I could purchase to restock my supplies. In the case of needing help, I wouldn't want to impede on what I assume is a busy schedule after that nasty raid."
He hadn't seen any pets on board, but Lawrence was sure if there were, they would hear the screaming inside his head. Of all people to be offering their aid, it, of course, was....her.
"I don't know impede. I know implode, and I definitely don't want you to do that, Doctor Charcoal, only it'd be hard right now on account of that usually only happens when you're out in space and you get thrown out an airlock." She explained. "If you're gonna purchase stuff, I'm a good purchaser! Sometimes I talk to people and I can get 'em to give better prices. Once I talked to Tojiro, he was a passenger, and he had one ponytail on his head, and he drew me a picture of me and Crew Chief for free even though I had money and said I could pay him. That was on New Kasmir, I wanted to use the money to buy a hat, it had two holes in it that were meant to be there, not like when you wear a pair of coveralls to much that they get holes from wear and tear, and the holes were meant specifically so you could pull your pigtails through 'em and you didn't have to wear your hair different. How pragmatic is that? Crew chief says pragmatic is something that makes sense and is good value. I banked it. Do you want me to ask for the mule?"
When the rambling began again, Lawrence tuned the girl out. His ears caught one sentence however.
Sometimes I talk to people and I can get 'em to give better prices.
Well. That could be of use........ Only two things stood in the way of this option.
One: Of course it had to be her.
Two: He doubted taking this child to the darker parts of this planet would do him well, especially if she were hurt. Goodbye escape plan.
"Hmm, must have been quite the picture. I do not believe a mule will be necessary though, I am not too keen on anyone else being aware of my sources and the areas I buy supplies are not selling hats. A lot of nasty folk."
If she had any amount of wit to her, this warning would get the girl out of Lawrence's hair....and out of his sight to boot.
"I am not too keen on being responsible for any harm that could come to you."
"Have you met Ms. Meadow?" Serena asked with a shake of her head. "She's as nasty as they get. I have to clear it with the crew chief 'fore I go. He'll say yes, on account of it's to help a passenger. I'll ask him. "CREW CHIEF!" She tossed her head back and hollered.
"Whaaaaaaaat!" Vas yelled back from the laundry room.
"CAN I GO TO TOWN WITH DOCTOR CHARCOAL? HE NEEDS MY HELP, OTHERWISE, HE COULD IMPLODE!" She yelled back.
"DO YOU NEED THE MULE!?" Vas shouted back … they REALLY needed radios or something.
"HE SAID NO, BUT THAT HE'S NOT 'SPONSIBLE IF ANY HARM COMES TO ME 'CAUSE --"
Lawrence raised a hand to object.
"Please, it really isn't necessary."
"THEY AIN'T SELLING HATS! MEMBER THAT HAT ON NEW KASMIR THAT HAD THE HOLES CUT IN IT SO YOUR PIGTAILS DIDN'T GET FLAT?"
"WHATS HATS GOTTA DO WITH ANYTHING … YOU KNOW WHAT NEVER MIND." Vas called back. "DON'T BE TO LONG AND IF ANYONE GETS FRESH WITH YA 'MEMBER … "
"I KNOW! AIM FOR THE NOSE!" She finished. "He said I can go, Doctor Charcoal, but I can't be too long and if anyone gets fresh with me I can punch them in the nose. 'Tween you and me I might throw in a nut kick too just in case. I'll go get my running shoes."
"AND TWIX THE LEGS! AIN'T NO SUCH THING AS A CHEAP SHOT JUST ONE THEY WERN'T READY FOR." Vas reminded.
"I GOT THIS, CREW CHIEF! THANK YOU! I'LL TAKE GOOD CARE OF THE PASSENGER!" She turned to the passenger forgetting to turn off her outside voice. "ALL SET, DOCTOR CHARCOAL?"
The hand raised in dread and protest slowly fell, acting as a weight to make Lawrence stoop.
"Right. It is good that you have such an understanding superior."
There was a small pause as the situation he found himself in truly sunk in. Lawrence then shook his head to play it off.
"Pardon me, I had a late night. Mind is starting to wander. I just need to grab a few things and then we can set off."
Turning back to his room, he hoped for his own sanity that Serena hadn't been exaggerating about her skill with prices.
True to her word, Serena laced up her running shoes - just in case, and waited for Doctor Charcoal in the Cargo bay, glad that they'd be walking. It would give them a chance to talk, unlike the mule, which made way too much noise for that sort of thing. "SEE YOU IN A BIT, CREW CHIEF!" She hollered into the ship before stepping off plane tside.