Characters in this post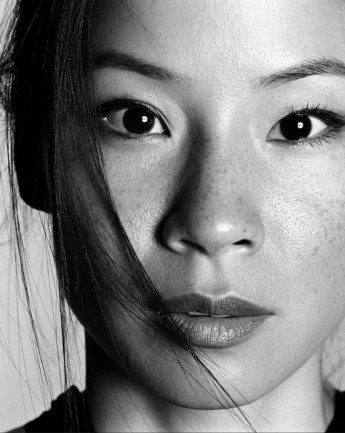 View character profile for: Lyen Giu
The Truths of Comfort
"Thank you for inviting me in. I've brought you some refreshment, please, help yourself."
"You're very kind. Thank you," Yeva/Kate nudged her veil to sip at a teacup. Though she'd have loved nothing more than to devour that bread straight away, such a breach of etiquette would put her at risk.
"May I sit with you? I have found that, in grief, there is some comfort in company."
The widow nodded her assent. A childhood ruled by nuns had instilled in Kate a visceral revulsion for their behaviors and the gods they held dear. However, those had been dark, onerous creatures whose daily lessons of ruler and strap were crafted to instill their teachings through waves of pain and fear.
This nun, Lyen, held none of that in her eye or bearing. Her robe was bright, an invitation to the further welcomes of her facial expression. Everything about this woman, from her innate politeness to her graceful economy of motion, revealed a philosophy based on kindness…a different path. Though Yeva/Kate was well trained in the persuasive arts, it was difficult not to allow oneself to find ease in Lyen's presence.
"It was Rengetsu, a nun, who said:
'The impermenance of this floating world
I feel over and over
It is hardest to be the one left behind.'"
"I lift my eyes to the mountains," the widow recited. "What is the source of my help?
My help comes from Adonai, Maker of heaven and earth.
God will not let your foot give way; your Protector will not slumber.
See, the Protector of Israel neither slumbers nor sleeps."
She paused in reflection of both verses. "I think," she said at last, "that I prefer the honesty of yours."
"What set you on this journey, if you don't mind my asking?" The nun's eyes were bright with unfettered curiosity.
Yeva lifted her veil, pressing it over the back of her head with both hands as she regarded Lyen. The face she presented was pale and drawn, with piercing blue eyes whose intensity shone beyond the dark rings of her lonely vigil. "Micah, my husband," she gestured toward the coffin. "Thirty years my senior. His heart failed. I take him home, now."