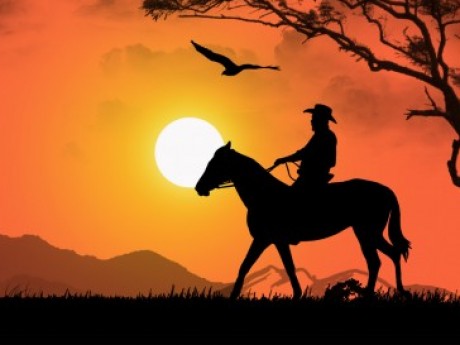 Description
It's a lawless world in the year of 1884. For the United States, anyway. In the old Nevada territory is the region of Sundance (fictional), a lawless and disorderly community with a few towns, camps, and gangs as well. It's a desert-like area, filled with dirt, scattered forests, bushes, and rolling hills.
The biggest of these gang conflicts is between the Silver Hand, outlaws from Arizona, and the Starr Gang, a collection of savage murderers from all around the land. In pursuit of them are the federal agents and local police who are working to restore order to a lawless land. Not far behind are bounty hunters, lone rangers who work for money and have no allegiance.
Do you find yourself in a gang? Working for the law? A roaming bounty hunter? Will you rise to the top and gain a great legacy?
-Does not need to be 100% accurate, just know basic things
-New gangs can be formed, allegiances broken, leadership changes, towns destroyed. The game can even branch out of Sundance eventually. So saddle up!
**Check out game info**
---
Latest story summary:
While Alvin continues healing in Silverado with Tucker and Manny, Callahan heads his way. Jake and Eliza contemplate leaving the Starr Gang for good. Mattie and Cody are given an interesting proposition by Pedro as they search for the Starr Camp. Bart prepares the Shoshone for a coming battle with Calvary headed their way as Marley hides in safety. The Silver Hand is shattered as Elliot and Boyd are separated from the group. War is brewing...
Posted by: Dj_Panda on Jan 25, 2019, 2:27am
---
Story Posts
Or We Could....
Feb 17, 2019, 8:52pm by FallingSnow
Not our only option. But an option. Other option is to head east. Ain't nobody East lookin' for you. Say it, and I'll make sure it's done. " "Or," Eliza said and stopped to loo ...
Showing 4 out of 1180 posts
---
Post Summary
| | Jan | Feb | Mar | Apr | May | Jun | Jul | Aug | Sep | Oct | Nov | Dec |
| --- | --- | --- | --- | --- | --- | --- | --- | --- | --- | --- | --- | --- |
| 2018 | | | | | | | | | | | 8 | 318 |
| 2019 | 664 | 190 | | | | | | | | | | |
---
Game Information
Created by : Dj_Panda
Category : Western
Number of characters : 35
Number of posts : 1180
Created : Nov 25, 2018
Moderators
mdman
Dj_Panda
Members
There are 10 members in this game
Pending Members
There are no pending members in this game