Summary: She's not perfect, virginal or entirely demure, but for a price she can be your ideal woman.
Mondette de Montat
Owned by: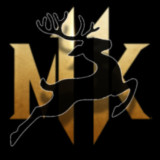 Blitzen
Gender: Female
Age: 32
Group: Citizens/NPC's
Game: Bare Blood
Nationality
French
Place of Residence
The Parasol which is a saloon and brothel in Silverado.
Physical Appearance
Everyone's got their own type; Mondette knows that better than most, but she's an attractive woman by most anyone's thinkin. She's tall, lean and fortuitously curvy. She doesn't get out too often during the day (or night for that matter) so her skin is relatively light. Her long dark hair is just as often pulled back and done up as it is loose and down. She's a workin' girl so she's got to be flexible with these things.
Weapons/Belongings
Hollowed out Bible where she keeps her savings
~~~
Six shooter - she's a decent shot at range, damn near perfect when in the same room
~~~
Different outfits, none of 'em appropriate for church or decent company
Rank/Title/Job
There's no nice way to say this; she's a whore. But she's an affectionate whore (aren't they all.) She graciously offers her heart and bosom to everyone she meets; for a price.
History
Mondette made the ocean voyage from France to New York with her parents when she was quite young. They did not find America to be the land of lucky chance and favorable circumstances that they'd been sold on. Her folks died less than two years into being stateside and left a significant debt to their blossoming daughter. No one ever plans to go into the skin-trade industry, but no one plans to go hungry either. She got started in the world's oldest profession earlier than she had any business doing and after paying down on a few debts, bailed on the rest and moved horizontally, laterally and westward until arriving in Nevada six months ago where she's been turning heads and turnin' tricks ever since. She does a good job of playing the part of a classy lady, but she wasn't born into money or fine things and there's only so much fussyin' up a whore can do. Over the years her goals and aspirations have lost much of their grandiose quality and settled firmly into reality so she's just looking to take over ownership of The Parasol someday, hopefully soon, and make a livin' from other girls lying on their backs for a change.
Nickname
Moany
---
This character is owned by: Blitzen
Character questions
Recent Activity
Mentioned in the post
Thank you
May 19, 2019, 1:27pm
Updated character profile
Nov 28, 2018, 1:16pm
Updated character profile
Nov 28, 2018, 1:15pm
Updated character profile
Nov 28, 2018, 1:14pm
Updated character profile
Nov 28, 2018, 1:12pm