Summary: Excuse me, good people, while I separate you from your belongings.
Jake Miranda
Owned by: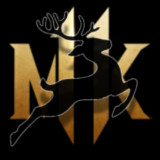 Blitzen
Gender: Male
Age: 20
Group: Starr Gang
Game: Bare Blood
Nationality
US by way of Canada
Place of Residence
Currently Silverado
Physical Appearance
Jake is 6'0 with long dirty blonde/brown hair and brown eyes.
Weapons/Belongings
2 Remington 1858s
Whatever else he can steal
Rank/Title/Job
General henchman, robber
History
Jake was orphaned at an early age. His parents were Canadians headed to California when they heard there might be gold in them there hills. Their wagon train was attacked by Indians, and Jake lost everything he had. Along with his older brother, they found a refuge of sorts with a Pony Express-like courier service. For several years they road and drove coaches for about $100 a month. At 16, Jake was commissioned to carry a bankroll to railroad workers, he conspired with John to steal the money and split it between themselves. As they knew the route and routine, it was easy pickins, the stage hands assigned to the coach were killed by the brothers, the money was stolen, Jake's picture appeared on a wanted poster. John and his share left to settle down and move to California where he married and started a family. Jake continues to be hunted by the law for murder and the theft of the money. He essentially 'bought' his way into the Starr gang about 2 years ago, but allegedly has a lot of the stolen bankroll hidden away. He doesn't tend to take anything serious, in shoot-outs, he's the one shouting "Yee-haw!" He's overly polite while robbing or murdering, and he has a trusting face, which has carried him far in life.
Nickname
Jeopardy - because he usually finds himself in it.
---
This character is owned by: Blitzen
Character questions
Recent Activity
Updated character profile
Dec 27, 2018, 12:40pm