Summary: Let's go make some magic, you Witches!
Jianna Van Ness
Owned by: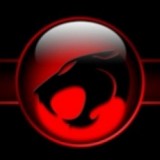 Esimed
Gender: Female
Age: 16 (Prefect - 5th Year)
Group: Upperclassmen
Game: Den of Snakes: A Hogwartzian Tale
Appearance
5' 7" 121 lbs
Green eyes
Long brown mop of curly hair
Pet / Familiar (Owl, Cat, Rat, Toad)
Black cat named Satani; bushy black tail and thought to be a half-kneazle mixed breed (he's not)
Favorite Spell (Age Appropriate)
Avis (Bird-Conjuring Charm)
Subject with Worst Marks / Favorite Class
Jianna is terrible at Defense Against the Dark Arts (DADA.) She's definitely not making any Slytherins proud on that front.
Her favorite subject is Care of Magical Creatures.
She speaks fluent Latin and is a five year active member of Hogwarts' Frog Choir.
Ghoul Studies should be a subject in it's own right, but it's neither part of the core curriculum or an elective. Jianna has submitted three petitions to the Ministry of Magic, but so far they've gone unanswered. Those interested in Ghoul Studies meet in a classroom located on Serpentine Corridors in the Turris Magnus tower.
She's the self-appointed spokesperson for various events (ie Quidditch pep rallies, study sessions, fashion police.) Think of her as the equivalent of a cheerleading witch.
She's a superb swimmer and competed in her first muggle swim competition over the summer. None of her family showed up to support her. #MuggleHaters
History
Jianna is the fourth child, all daughters, of Jodocus and Johanna Van Ness. Her father comes from a long line of Dutch shipbuilders, but all he ever does is tour shipyards and collect maps. Her mother is a very eloquent society type, hosting parties for every occasion. Much of Jianna's stereotypical feminine behaviors are inspired and encouraged by her mother who is decidedly unhappy with "all this fuss over beasts" as she puts it.
Despite her family history, Jianna did not show any indications of possessing even the slightest magical ability until she was almost twelve years old and by this age what would have been her first year at Hogwarts was already nearly over. She was enrolled the following year, a bit older and a bit taller than the rest of her class, but no worse for the delay. Never one to shy away from an audience, Jianna blew kisses to all four house tables upon hearing the Slytherin proclamation at her Sorting Ceremony. She even turned around and gave a curtsy to the sorting hat and has been laying on the theatrics around Hogwarts each day thereafter.
---
This character is owned by: Esimed
Character questions
Recent Activity
Mentioned in the post
Cat Love
Dec 24, 2018, 6:52am
Mentioned in the post
Dorm Life
Dec 22, 2018, 6:27pm
Updated character profile
Nov 29, 2018, 11:09am
Updated character profile
Nov 28, 2018, 4:54am
Updated character profile
Nov 27, 2018, 7:03pm
Updated character profile
Nov 27, 2018, 6:45pm
Updated character profile
Nov 27, 2018, 6:40pm