Summary: Read this. Look closely. Closer, *eye poke*
Acacia (Casey) Cross
Owned by: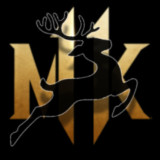 Blitzen
Gender: Female
Age: 12
Group: 2nd Year Slytherin Students
Game: Den of Snakes: A Hogwartzian Tale
Appearance
Shaggy brown hair, bright blue eyes, a bit of a hot mess in appearance. She has an athletic build, which is usually lost beneath her rumpled up clothing. She's lost house points last year due to an unkempt appearance.
Pet / Familiar (Owl, Cat, Rat, Toad)
It's an owl named Eric; common, brown, grey and white screech owl.
Favorite Spell (Age Appropriate)
Incendio. Burn, baby, burn!
Subject with Worst Marks / Favorite Class
Herbology. Ugh. Plants.
She did well in Defense Against the Dark Arts as well as charms. She does enjoy spell casting and is looking forward to seeing what her boggart turns out to be.
History
Acacia is the fifth born child to Darius Cross and Ingrid Dotson. She has an older sister plus three older brothers. Ingrid, a Ravenclaw, ended up on opposing sides of the wizarding war with Darius, a Slytherin. Ingrid gave Darius an ultimatum; leave the Death Eaters or she'd leave him, taking their brood. Shortly after Casey's birth, Darius objected and cast Obliviate on Ingrid Dotson, opting to raise their children alone. All but one were sorted into Slytherin. According to Casey, Darius and her older sister, Arabella, are currently locked in WizPriz - since apparently casting the Cruciatus curse is a crime. Casey is cunning and ambitious, but also loyal to her friends. She can be somewhat of a bruiser, a scrappy fighter, rough and tumble, traits she picked up from her brothers. She plans to try out for Beater or Chaser on the Quidditch team. Last year her favorite subjects were DADA and charms. She's an average student, a little too trusting sometimes, and last year was more of a follower than a leader. She spent the summer with her cousin Cal and his family.
---
This character is owned by: Blitzen
Character questions
Recent Activity
Mentioned in the post
Food fight
Dec 18, 2018, 4:17am
Mentioned in the post
Barbaric
Dec 14, 2018, 10:44pm
Mentioned in the post
Meal time
Dec 14, 2018, 10:05pm
Updated character profile
Dec 1, 2018, 5:08pm
Updated character profile
Dec 1, 2018, 4:36am
Updated character profile
Nov 30, 2018, 1:43am
Updated character profile
Nov 30, 2018, 12:13am
Updated character profile
Nov 30, 2018, 12:13am
Updated character profile
Nov 30, 2018, 12:13am
Updated character profile
Nov 29, 2018, 11:15am
Updated character profile
Nov 29, 2018, 3:43am
Updated character profile
Nov 28, 2018, 9:36pm
Updated character profile
Nov 28, 2018, 6:30pm
Updated character profile
Nov 28, 2018, 6:29pm
Updated character profile
Nov 28, 2018, 4:27am
Updated character profile
Nov 28, 2018, 4:27am
Updated character profile
Nov 28, 2018, 4:27am