Summary: That isn't entirely correct... Hey are you even listening?!
Hotaru Hikari
Owned by: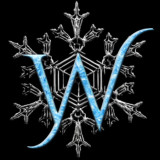 Winters
Gender: Female
Age: 12
Group: 2nd Year Slytherin Students
Game: Den of Snakes: A Hogwartzian Tale
Appearance
Standing 5'5 and 120 lbs soaking wet. Hotaru has straight black hair cut in short severe bob and bangs cut just above her big brown eyes.
Pet / Familiar (Owl, Cat, Rat, Toad)
A solid white cat with mismatched eyes named Panger Ban (Gaelic for White)
Favorite Spell (Age Appropriate)
Finite Incantatem - Non-specific counter-spell that acts over an area to terminate spell effects in general.
Subject with Worst Marks / Favorite Class
Transfiguration she has a strong knack for and Potions because she had a head start growing up in an Apothecary
Flying – She has been a total disaster since day one and is a danger to herself and everyone around if she so much touches a broom.
History
Hotaru grew up under the care of her grandmother running a magical hole in the apothecary of the beaten path in London. Her grandmother was very tight-lipped about her who her parents were and as such, the subject quickly became taboo if anything to just keep the peace in the house.
Hotaru is the first in her family (so her Grandmother claims) to go to Hogwarts and frankly she was excited to attend. In spite of her academic excellence (and the flying hazard she was on the broom) she had a difficult time making friends in her first year. She was one of those girls who knew everyone but somehow was wandered around invisible. Not that anyone was outright mean to her buy her overall shyness and tendency to retreat to books did not help. Honestly how she ended up in Slytherin is a point of debate.
Now a little older and a little more confident Hotaru is determined to break out her shell and make at least ONE new friend this year!
---
This character is owned by: Winters
Character questions
Recent Activity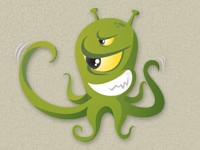 Mentioned in the post
Food fight
Dec 18, 2018, 4:17am
Mentioned in the post
Barbaric
Dec 14, 2018, 10:44pm
Mentioned in the post
Meal time
Dec 14, 2018, 10:05pm
Updated character profile
Nov 29, 2018, 11:17am
Updated character profile
Nov 29, 2018, 11:05am