Awaiting Approval
This character has not yet been approved. It will not be shown on the Characters page.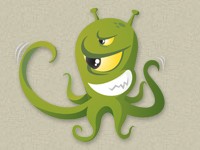 Summary: see coments in race section
Michael Parks
Owned by:
CrazyMan
Gender: M
Age: 63
Group: Players
Game: Shadowrun - At What Price?
Race
I cant find a way to contact the DM. I would like to use the D20 Verson of Shadowrun. it uses the d20 Modern System. that would give me the Ability to Make a Dedicated Combat Medic. only thing with d20, is their Wealth Sytsem. Could I try to judge it, then send you by email, what she does have, as far as CyberWare.
Crazy.rabbi.requiem56@gmail.com
Skills
After you ok me using the d20 version, I will submit a proper charachter
btw I probally will run 3 charachters
Rank/Title
dsfghfhjhggf
Physical Appearance
dgfhgjfhdgsfd
Personality and interests
gfdhjdgdhgdf
History
eghdfjhfsg
---
This character is owned by: CrazyMan
Character questions